Smart Home Automation Installation Just For You
We work hard to make technology easy
As a full service Smart Home Automation & Integration design-build firm, every MediaTech project begins with a thorough needs analysis with each client. We sit down with you to talk over the project and ask a lot of questions. Whether it's audio/video, networking, climate & lighting control, home theater & media room systems, surveillance, or anything else you're imagining; our goal is to understand how your smart home automation installation will best support your world. We work closely with you to design the optimal system for your needs with your budget in mind. We can even build your system in stages – adding new features and new technologies as you're ready for them.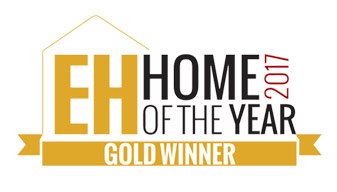 OUR WORK SPEAKS FOR ITSELF
But our customers have a lot to say, too!
---
"Thank you so very much for taking the time to adjust our living room Lutron switch and activating the picture light. A close friend of ours was visiting our apartment for the first time this afternoon and, since he is a real art enthusiast, it made a lot of difference to have the picture properly lighted. He was very impressed with the entire system you have created for us and the way we were able to so effectively use light to enhance our living spaces. We thank you for introducing us to this technology. Anyway – thanks again for coming in and correcting the situation."
Mr & Mrs H
Chicago, Illinois
"MediaTech was timely, clean, very professional and very helpful in explaining how everything worked. My expectations were exceeded! The after sale service is without question better than I have ever received from any service company. My experience was outstanding. I recommend them highly."
Mr T
Naperville, Illinois
"Installation was on time and on budget. Staff is very professional and maintained a clean work area. MediaTech met my expectations regarding products and installation. Care after the project was completed exceeded my expectations. I was very satisfied with the overall experience. I would refer MediaTech to my friends and family and use them myself for future projects."
Mr D
Chicago, Illinois
"You came by this morning to fix the OBVIOUS mistake that **** made while they were here. Thank you so much!! I spent like 45 minutes on the phone with them yesterday only to hang up because they are a bunch of ****. You are the best!!
Paul, Mike, everyone. You rock!"
Mrs P
Chicago, Illinois
"Thanks to all! Great design and solutions for our set up. Outstanding install-Luis is the best! They showed great respect for my home! Thanks again! "
Mr H
St Charles, Illinois
"…Ervin has been extremely helpful…and answered all of my questions at my level (low tech). Great working with him!"
Mrs. O
Naperville, Illinois
"Luis did a great job. The wifi is much improved, we finally have streaming services and I've already ripped over 100 CDs…He is very responsive…"
Mr. F
Chicago, Illinois
Outstanding Service
Unrivaled Commitment
We back all of our work with a one year warranty, extended maintenance agreements and 24/7 emergency service. Throwing a party Saturday night?
Rest assured that you can call us at any time to make sure your guests have a great time.
---
Call us today at 630.444.0011 to set up a free consultation