MediaTech Services
The Home Automation System Made For You
Our professionals work with your architects, designers, builders, and everyone involved in the project to provide you with an innovative and powerful home automation system.
Throughout all phases of the project we are committed to a high quality of work and service. We pride ourselves on our attention to detail and we make sure that all possible foreseen problems are eliminated up front. We provide complete documentation, training, service and support on all systems we design and install.
We specialize in residential technology solutions with expertise in: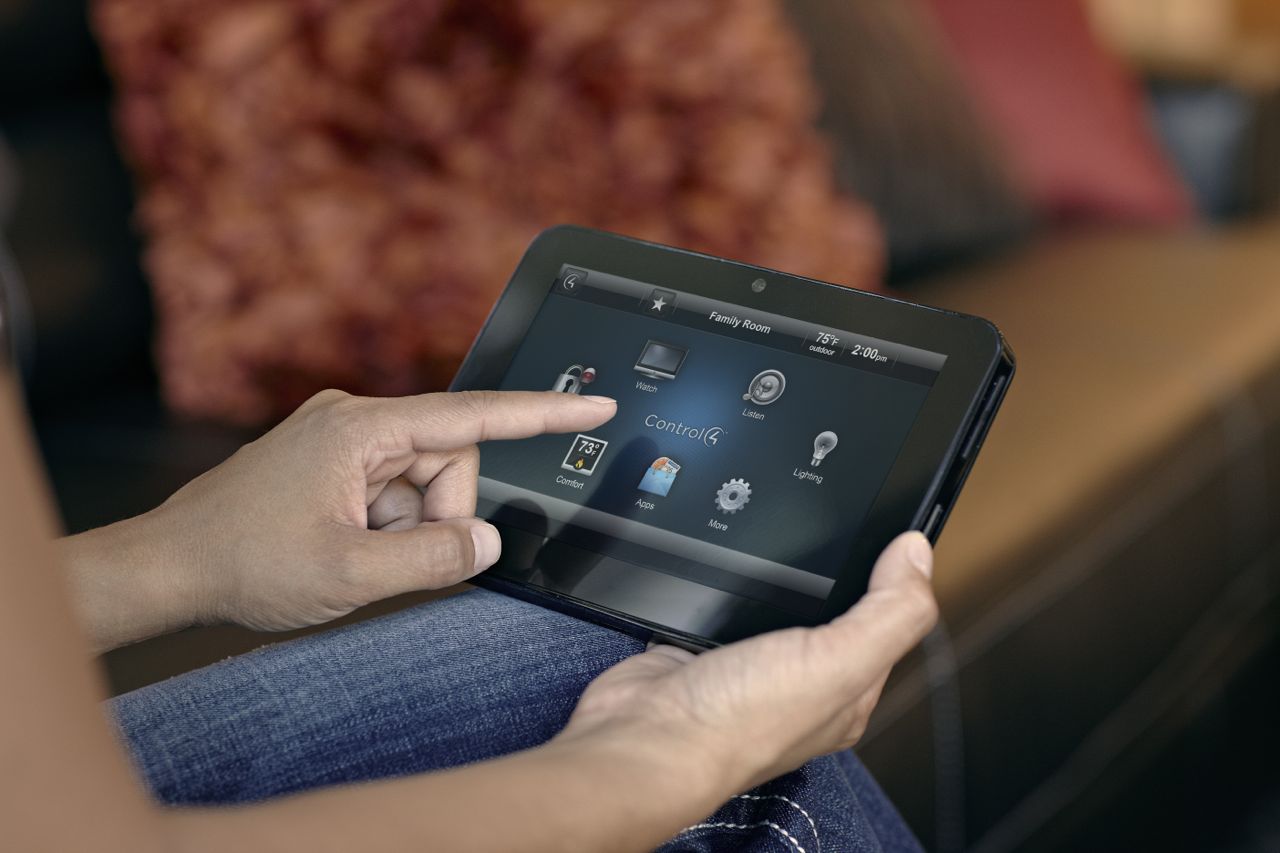 Home Automation System
Automation or System Integration is the unification of subsystems within a home that are controlled through touch panels, keypads, PCs, or other easy to use interface devices. Typical subsystem integration includes lighting control, climate control, whole house audio/video, security, CCTV, access control, water features, and a variety of other systems.
Are you worried about the environment? Properly‐designed home automation systems are very green, significantly lowering energy costs and your carbon footprint.
Setting up all your home systems to work together can be a complex job, but that's where our expertise comes in. Once we've set up your home, you can relax and just enjoy it.
Audio/Video
Distributed audio is listening to an audio source (CD/DVD, iPod/MP3 player, stereo, PC, satellite radio, internet radio, music servers, etc.) in one room or multiple rooms, and/or the ability to listen to multiple sources in multiple rooms simultaneously. It is also commonly referred to as whole-house or multi-zone audio.
Owning a Home Video System gives you many more possibilities than simply just watching TV. Integrating your Home Video System with your Control4 or Savant home automation system allows you or any member of your family to watch what they want when they want, even if it's all different sources simultaneously.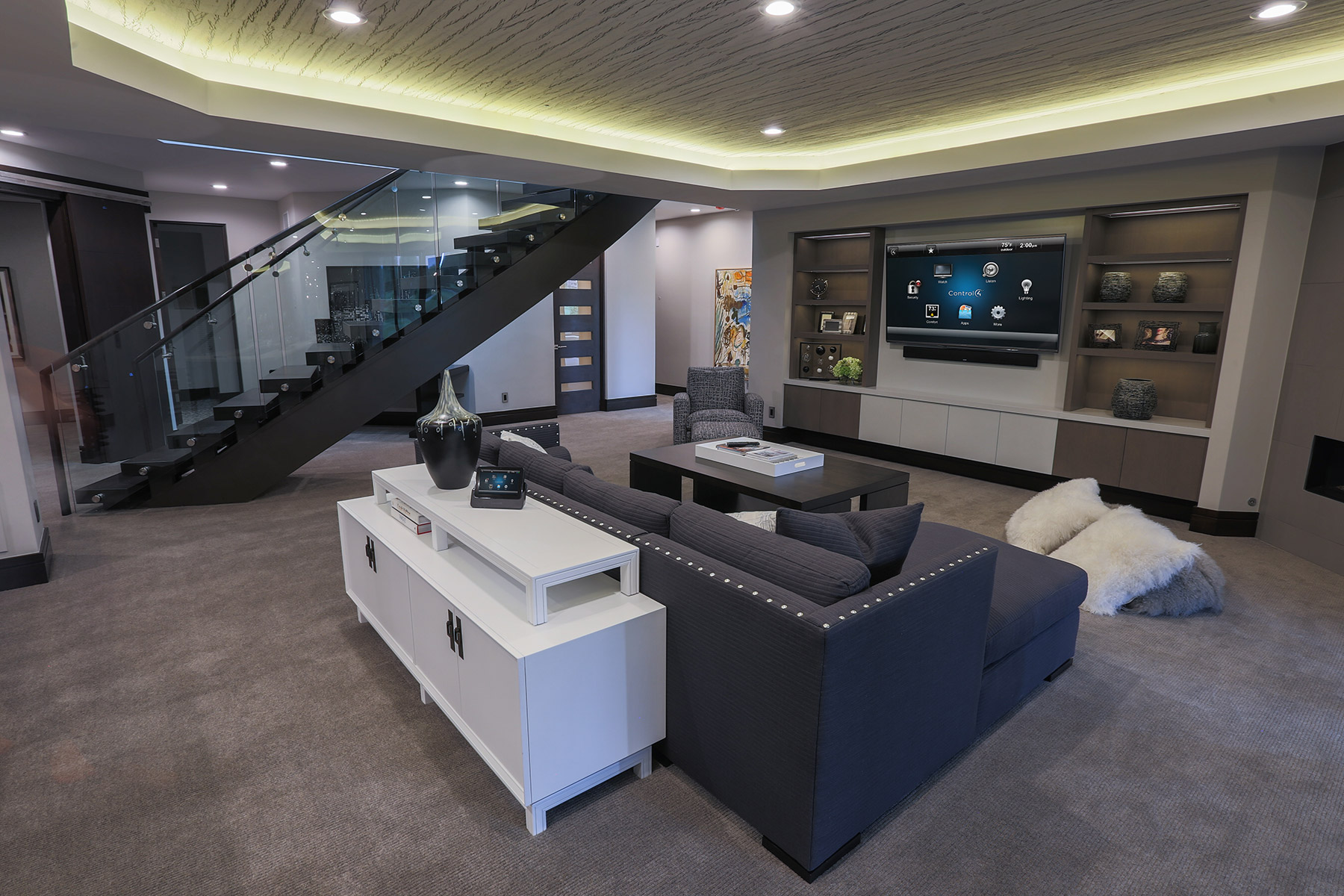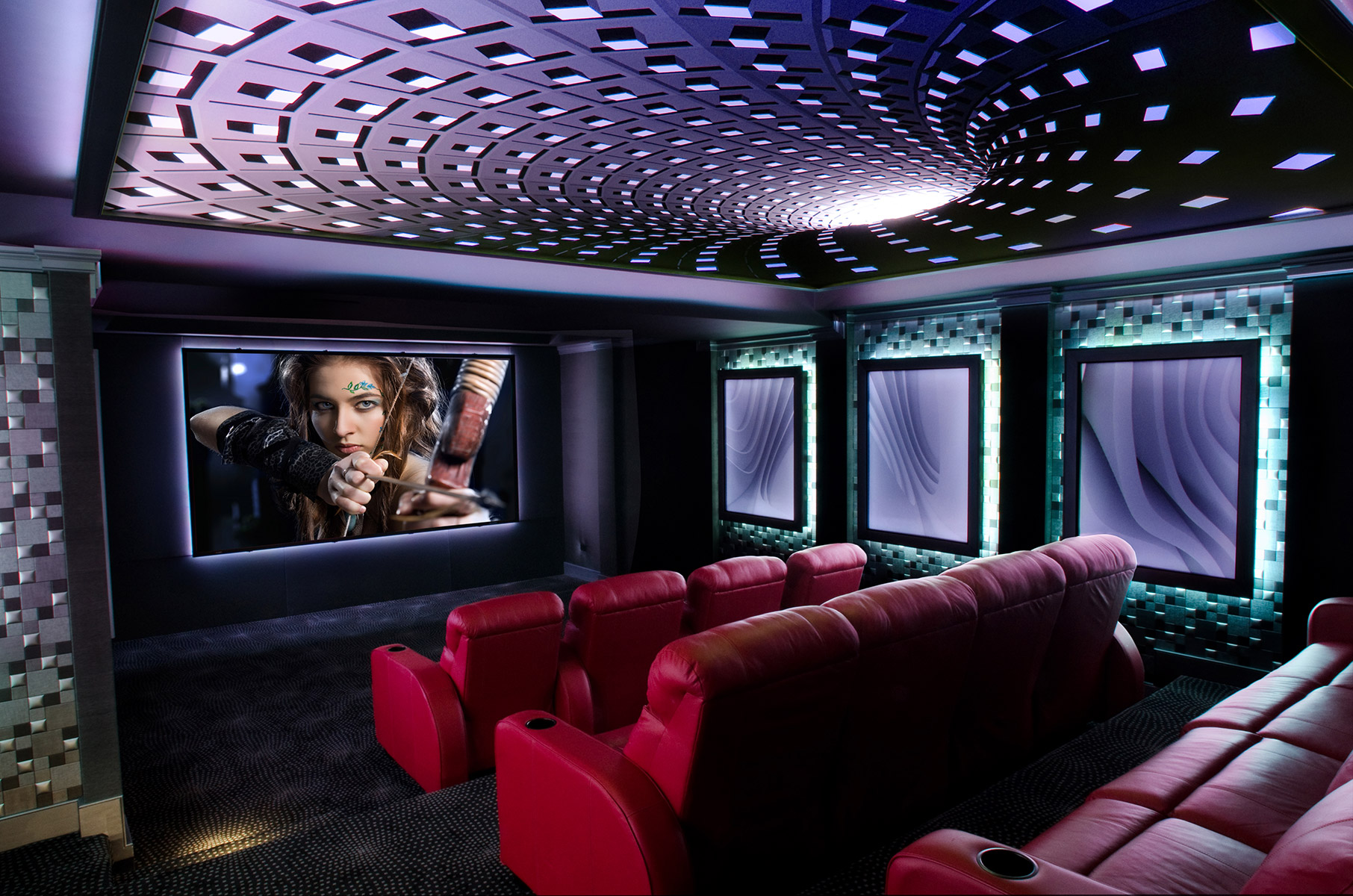 Home Theater Systems
MediaTech designs and installs integrated media rooms and home theater systems. We work with you and your architect, interior designer, mill worker, and anyone else involved ensuring that the space is an acoustically advantageous environment for your system.
Do you enjoy movies ‐ sports ‐ music ‐ or video games? A home theater installation from Media Tech offers a better experience than going out. There's no crowds, no lines – the picture and sound are as good or better – and you can pause the action any time you want a snack!
Smart Lighting Systems
Lighting control systems can be created for one room, such as a home theater or for every light, shade and drape in an entire home to create desired modes or scenes from the press of a single button.
A home lighting control system from Media Tech will help your home look its best, strengthen your security system, reduce energy costs, and, most importantly, make your complicated life a little simpler.
A Lutron lighting control system gives you the ability to control multiple lights in any or all parts of your home simply by pressing a single button. When integrated with a Control 4 or Apple‐based Savant automation system, it also gives you the power to create individual room scenes or whole house lighting scenes that you activate with a single button press.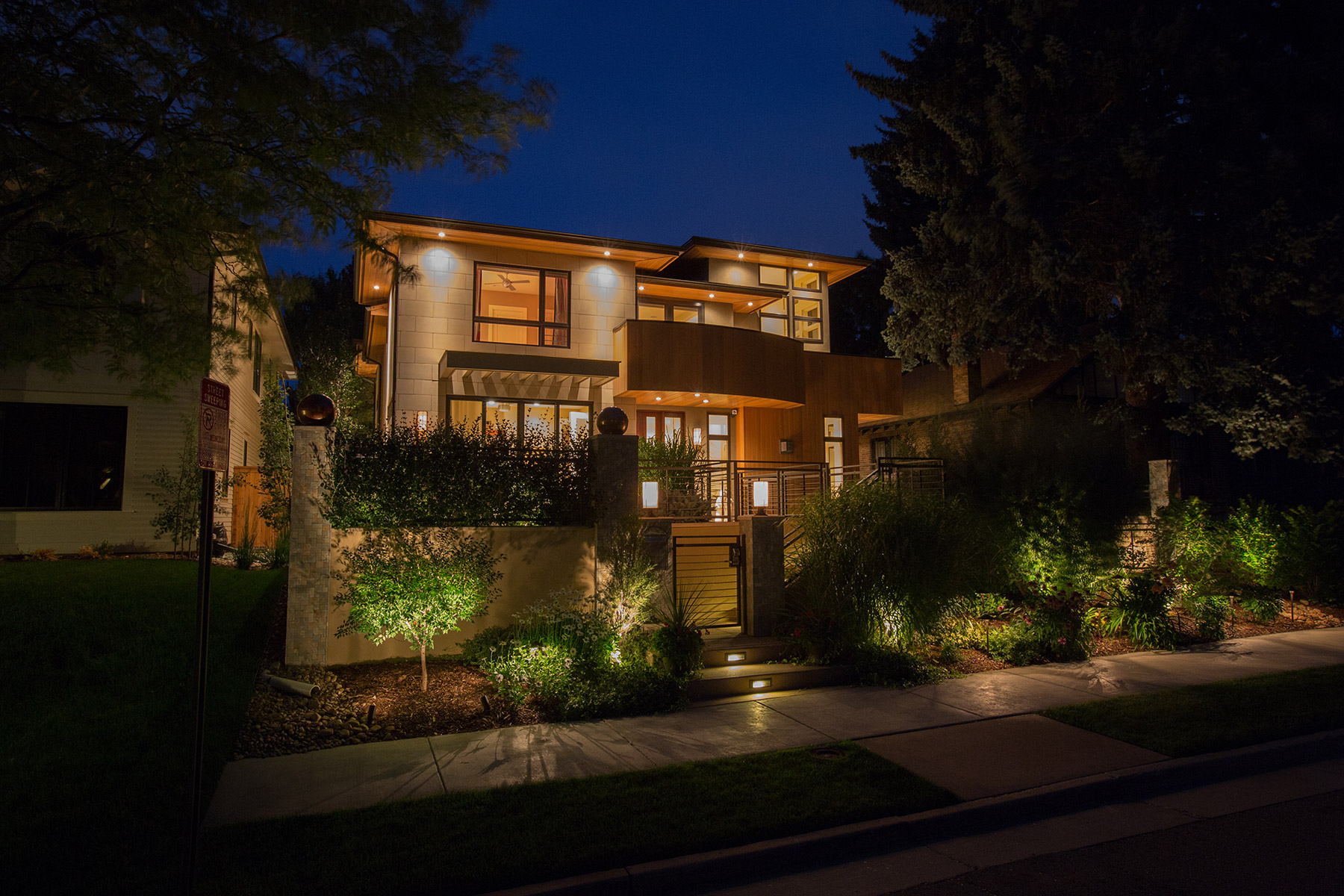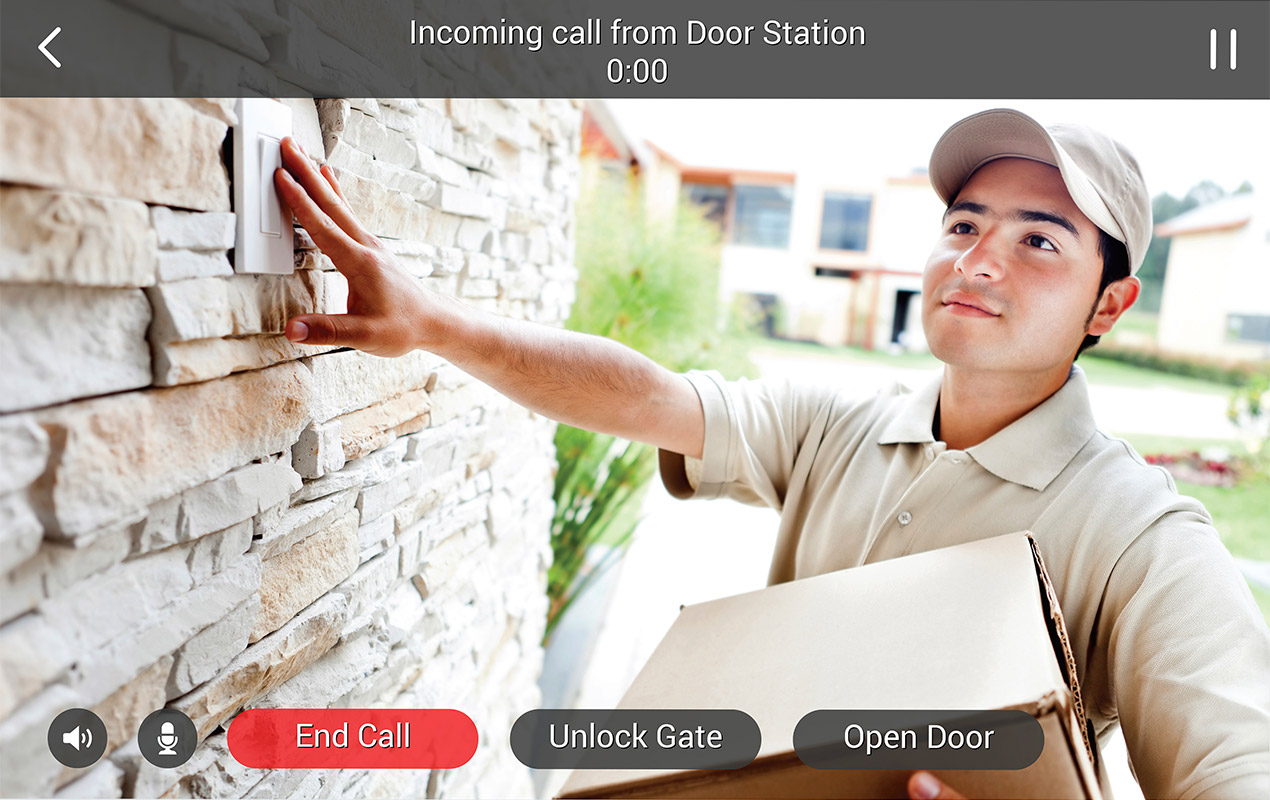 Surveillance Systems
CCTV refers to cameras. Many homes today have incorporated cameras for many different reasons. Whether it's for security purposes such as viewing the perimeter of your home, or knowing when someone arrives or leaves, or just for monitoring the baby's room. Cameras can provide that simple piece-of-mind.
Many people today have incorporated CCTV and Security Systems into their homes for a multitude of reasons.
Through your CCTV and Security System you are able to use Security Cameras to view the perimeter of your property, or to know when someone arrives or leaves your home, or just for monitoring your baby's room, yet the main reason you want to have a Home Security System and Home Security Cameras is that they provide you with that simple peace-of-mind.
Network & WiFi
Planning for a solid phone and data infrastructure is essential with today's emerging technologies. Whether you'll be working out of your home office, or running a small business from home, or just the recreational use of the internet and wireless connectivity we will help in identifying your needs for today, tomorrow and in the future.
The key to a great modern living experience is the integrity of its structured wiring system. It is the essential core to any spectacular home. Although, structured wiring is basically a generic term that describes the wiring infrastructure or cabling backbone within a residence that allows voice, data, video, and audio signal transmissions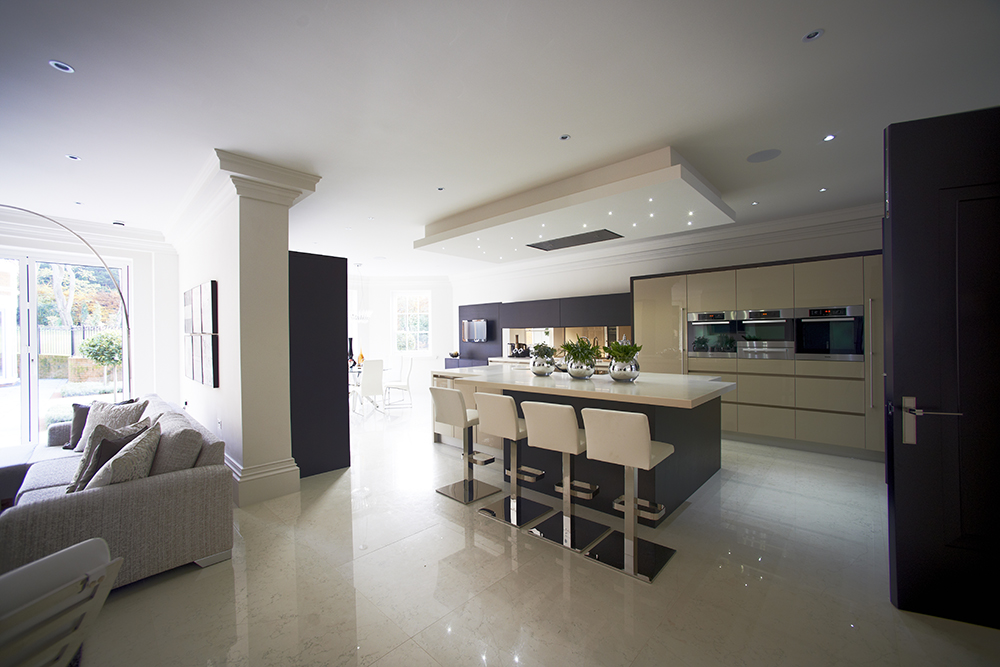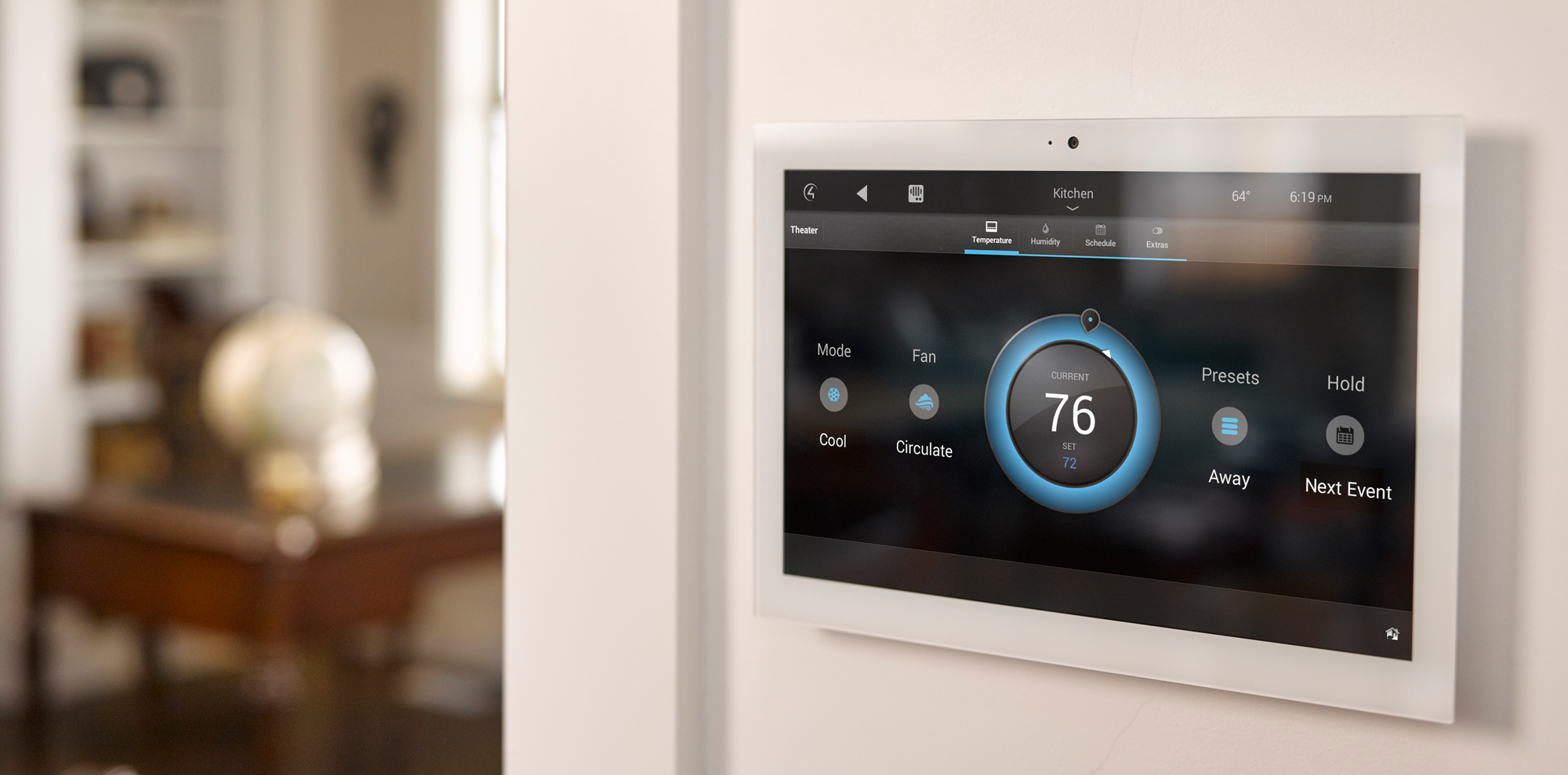 Climate Control
Integrating your thermostats into a Control 4 Home Automation system gives you complete Climate Control and allows you to easily manage your comfort level in any room of your home.
By using Control 4 Climate Control you are able to control multiple temperature zones from a single location and simply program temperatures to adjust automatically throughout the day. Also, integrating your home's heating, air conditioning, and ventilation system into a Climate Control system allows you to save on energy costs as well as improve your home's efficiency. Climate Control is one of the easiest ways to make your home a more eco-friendly home.
Window Treatments
Owning the proper window treatments, whether it be Lutron Shades, Blinds, or Drapes, and having the ability to control them by simply pressing a single button allows you as a homeowner to get the most out of your home as well as protect it.
Lutron Shade Automation and Lutron Shade Control allow you to raise and lower your window treatments smoothly and effortlessly. Installing window treatments like Lutron Sivoia Shades allow for protection from harmful sun that will damage furniture, ruin artwork, create glare, and overwork your heating/cooling system. All Lutron Shades and other window treatments can be integrated into a Control 4 Home Automation system which provides you with convenient access, enhanced aesthetics, reduced energy costs, and security benefits.