Home Audio Video Systems
Access your Music, Sports and Movies In Any Or Every Room Of Your House With A Home Audio Video System
Do you love music? A multi‐room audio system from MediaTech will allow you and the members of your family to enjoy the music you choose in any room or combination of rooms, and seamlessly bring it with you with the touch of a button. Listen to Pandora & Spotify on your patio while your kids listen to their music in their bedrooms.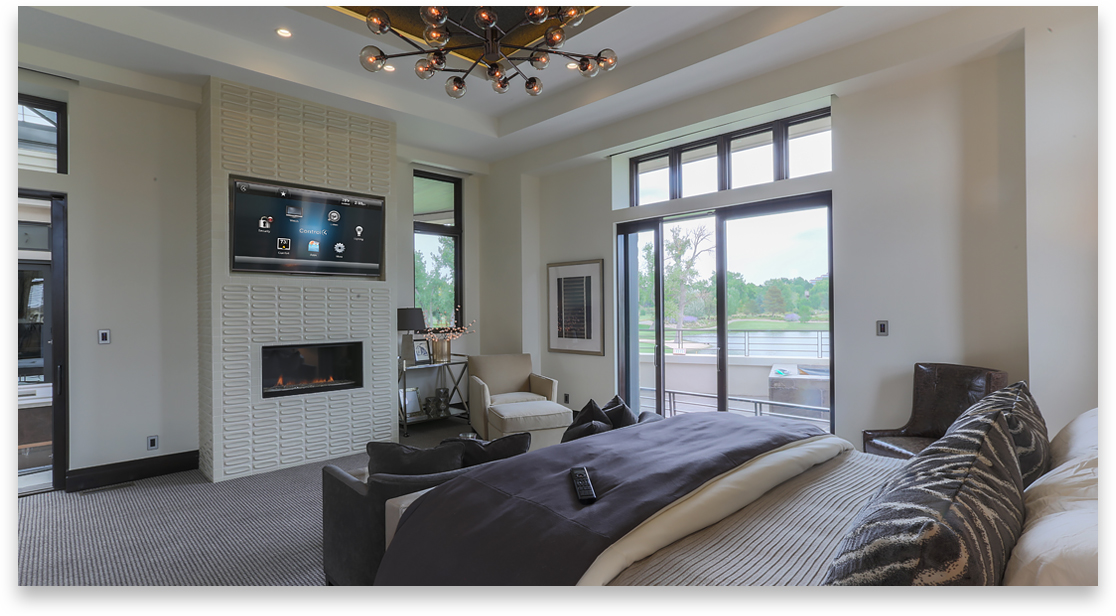 MediaTech can design the perfect home audio video system to fit your needs:

Single zone audio systems for one or two rooms

Multi‐zone whole house audio systems that allow independent audio sources simultaneously in whichever rooms they choose

Surround‐sound systems for your family room or home theater

Multi‐room systems that combine stereo and surround
Immersive Sound Systems
A great sound system requires more than great components. Some of our options may include Anthem amplifiers and receivers, Bowers & Wilkins, Martin Logan and Paradigm loudspeakers, but we won't stop there. We will design a system that will meet your needs, fit the rooms of your house and fit your budget, install it professionally, then tune and commission it with computerized tools backed by our practiced ears.
You can select and control your audio with:
Your Apple or Android phones and tablets
On‐wall keypads
Handheld remotes and touch screens
Even waterproof remotes for your pool or spa
Having a home audio system will only make life more enjoyable. With the right equipment you can even share your music collection between homes!
Audio / Video Solutions
Learn more about audio / video systems from Media Tech, backed by our one‐year warranty, extended maintenance agreements and 24/7 emergency service. Contact us for a free consultation.
Contact us
Virtually Invisible Home Audio Video Systems
Many MediaTech customers love video but don't care for the way a television looks with their decor. But with our AV systems you can have all the enjoyment of a big screen TV yet never see it when it's not in use. Consider one of these options:
A mirror TV. Wall‐mounted flat‐screen TVs disappear completely into a beautiful mirror in a formal living room, bedroom, or even into the vanity in your bath. We can install mirror televisions from 32 to 80" diagonal, appropriate for any room.
A framed art TV. Popular above fireplaces and in offices and family rooms, these flat‐panel systems hide behind artwork which slides into the wall to reveal your television screen.
Cabinets with lifts. A large, flat‐panel TV can also disappear into a cabinet when not in use. There are a wide variety of styles available, or we can have a custom cabinet built to exactly match your furniture.
Outdoor televisions
There's nothing better than entertaining on your patio, deck, or out by the pool. MediaTech can install a flat‐panel TV in a weatherproof housing ideal for watching the game or relaxing with a movie outside.
Wherever your television is located, you'll control it and your video sources with:
Your Apple or Android phones and tablets

On‐wall keypads

Handheld remotes and touch screens
A whole‐house home audio video system will make your leisure hours more enjoyable.