Home Theater Systems & Media Rooms
Do you enjoy movies ‐ sports ‐ music ‐ or video games? A home theater installation from Media Tech offers a better experience than going out. There's no crowds, no lines – the picture and sound are as good or better – and you can pause the action any time you want a snack!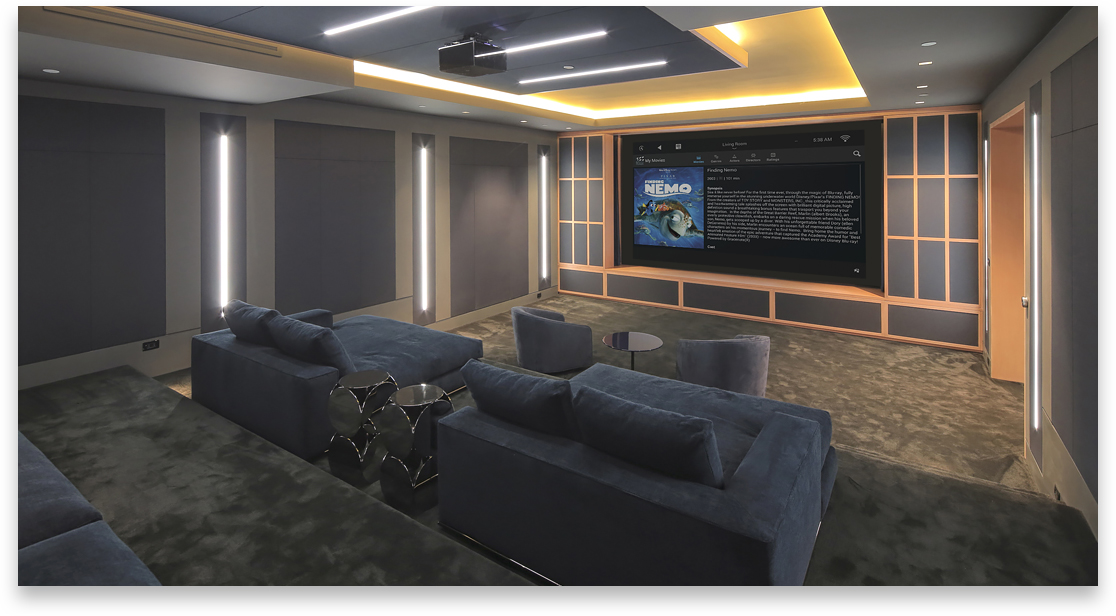 A great place to entertain.
Invite your friends for the big game, an evening of standup or a concert video.

Give your teenagers and their friends the best possible video game environment – a place to gather where you know they're safe!

It's a wonderful place to relax as well. Watch the game. Watch a movie. Put your feet up.
Dedicated Home Theater Systems – vs – Theaters Integrated Into Your Family Room
Some MediaTech customers ask for a dedicated media room, with projector, surround sound, theatrical seating, and nice touches such as color‐changing lights, popcorn machines or stars on the ceiling. A dedicated media room is the ultimate home theater environment and gives you the feeling of a special night out every time you use it.
Others clients prefer a projector or flat‐panel display and surround sound installed into a family room that can be used for other purposes. Either way, you'll get a more engaging cinema experience with stunning high definition 3D pictures and outstanding sound.
If you choose, we can engineer your media room with sound‐absorbing panels that will boost your family's listening pleasure and help prevent unwanted sound transmission to other areas of your smart home.
Media Servers and Other Sources
We often include a Kaleidescape media server in the home theater systems we design. A media server allows you to store your entire video and music collection in one place, accessible from your home theater and from other areas of your home.
You will also have full access to:
Cable or satellite TV
Online services including Netflix, AppleTV, Hulu and YouTube
CD, DVD and Blu‐ray Disc
Video games including Xbox, PlayStation, and Wii
Home Theater Installation
Learn more about home theater installation from Media Tech, backed by our one‐year warranty, extended maintenance agreements and 24/7 emergency service. Contact us for a free consultation.
Contact us