Flexible, Affordable Control of Your Home Electronics
Control4 Automation Systems

Powerful yet cost effective. Control4 designs their products a little differently than most home automation manufacturers, simplifying setup by pre‐programming the most commonly‐used applications. For that reason, it's a great choice for those who have a tighter budget in the initial stages of a home upgrade, yet who may want us to create more customized applications down the road.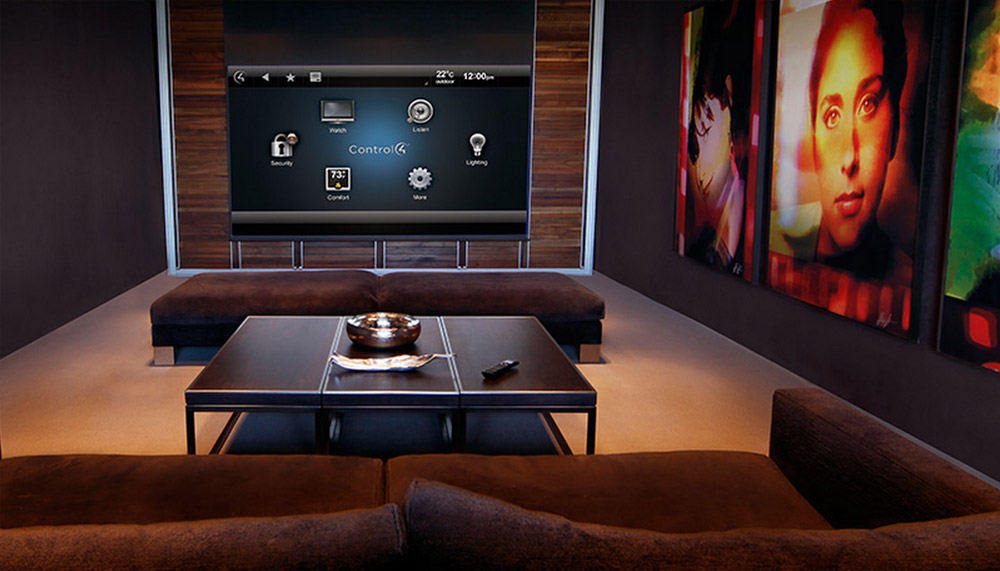 A Great Choice for Control and Automation
A Control4 system is a great choice for control and automation of audio/video systems, lighting, security, heating and air conditioning, even motorized shades and drapes, door and gate access.
Control4 Solutions Are:
Affordable and flexible. Pre‐programming streamlines setup of many commonly‐used applications.
Powerful and adaptable. We can customize your Control4 system to control or automate almost any home system.
Simple to use. You can control everything from a touch screen, remote control, or Apple or Android phone or tablet.
Easy to install in new homes
Easy to retrofit in an existing home, with no major construction required
Flexible–you can start small and add more control as time and budget allow
Cost effective to install and maintain
Control4 Automation Systems
Learn more about Control4 home automation from Media Tech, backed by our one‐year warranty, extended maintenance agreements and 24/7 emergency service. Contact us for a free consultation.
Contact Us