Custom Look and Custom Control
Owning stylish motorized shades allows you to manage daylight and privacy with the touch of a button. Combined with home automation, they can be programmed to open or close at different times of the day to keep the sun's heat out or allow it in, Your lower heating and cooling bills will bring a smile to your face! Beauty and Value with effortless control? That's an easy decision.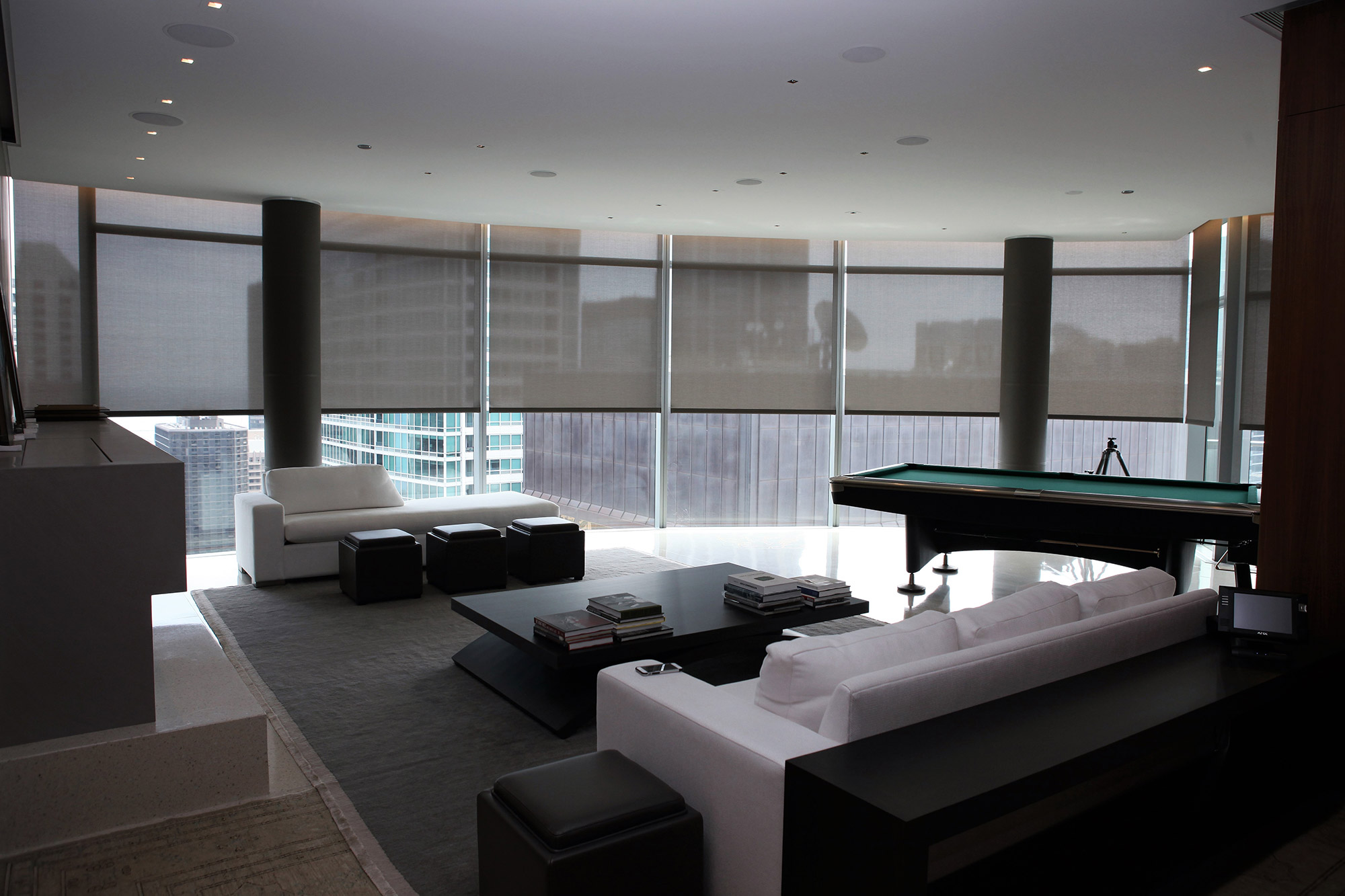 Window Treatments That Are Safe & Convenient
Lutron Motorized & Automated Shades allow you to raise and lower your window treatments smoothly, quietly and effortlessly. Lutron Shades will protect your home from the sun's harmful rays that can damage furniture, ruin artwork, create uncomfortable glare, and overwork your HVAC system. All Lutron Shades and other window treatments can be integrated into any of our Home Automation Systems which will provide you with convenient access, enhanced aesthetics, reduced energy costs, and security benefits.
Window Treatment Solutions
Learn more about window treatment installation from MediaTech backed by our one‐year warranty, extended maintenance agreements and 24/7 emergency service. Contact us for a free consultation. 
Contact us