Easily Manage Your Comfort Level In Any Room Of Your Home
Automated Climate Control
Integrating your HVAC into a smart home system gives you complete automated climate control any time and allows you to easily manage temperatures from any room in your home, or from anywhere in the world.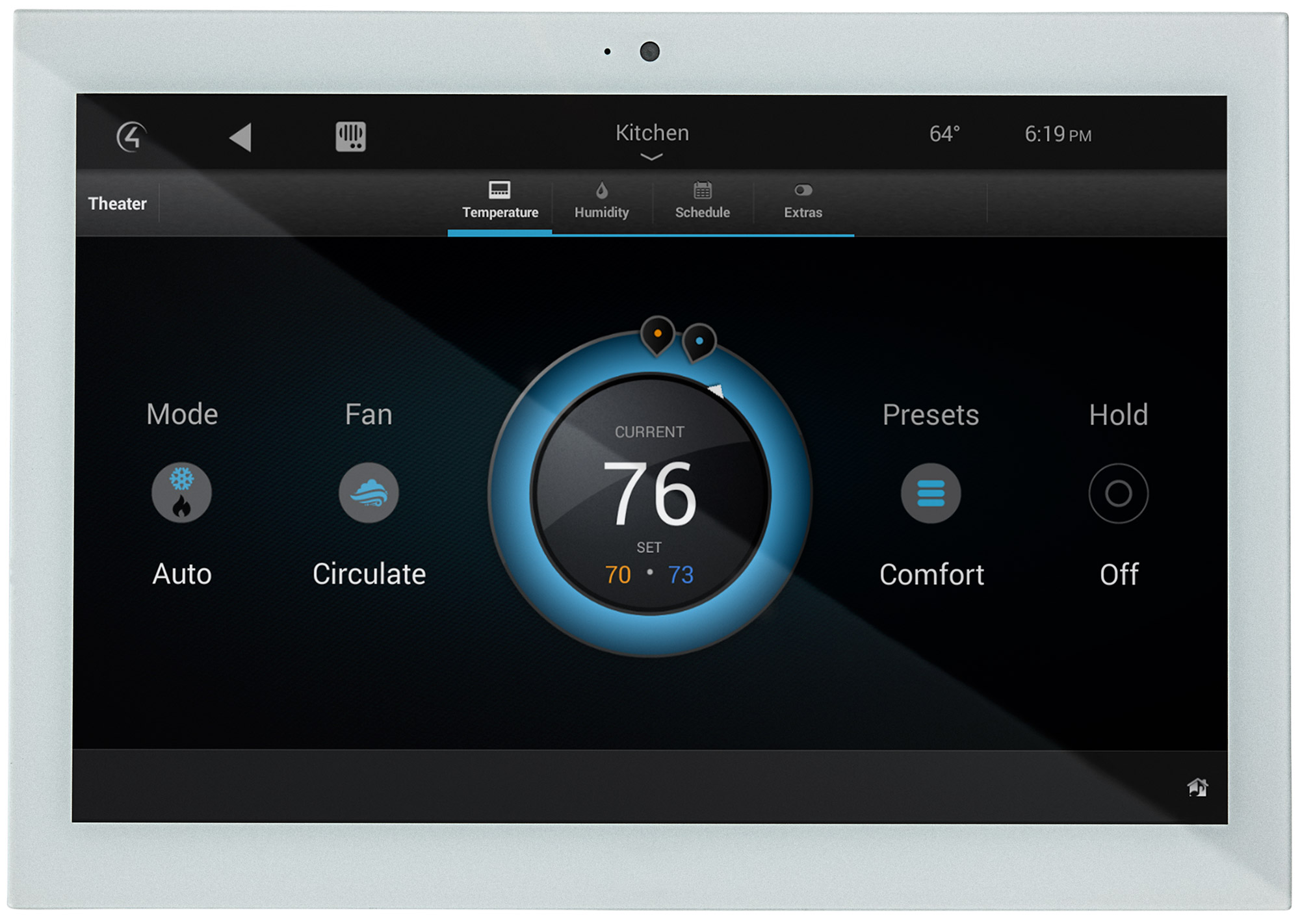 Automated Climate Control for Multiple Temperature Zones
By using automated climate control you are able to control multiple temperature zones from anywhere and simply program temperatures to adjust automatically throughout the day. Also, integrating your home's heating, air conditioning, and ventilation system into an automated system allows you to save on energy costs as well as improve your home's efficiency. It is one of the easiest ways to make your home a more eco-friendly home. Conserving energy & money? That's smart!
Climate Control Systems
Learn more about climate control from Media Tech, backed by our one‐year warranty, extended maintenance agreements and 24/7 emergency service. Contact us for a free consultation.
Contact Us