A Custom Home Audio System that Truly Immerses You
Professional Home Audio System Installations in Kenilworth, IL
Experience your favorite movies and tv shows in a whole new way. With custom home audio systems from MediaTech, you'll feel as if you're really in the action. Perfect for any audiophile, a custom home audio system provides the sound quality you've been looking for.
A Higher Standard for Home Audio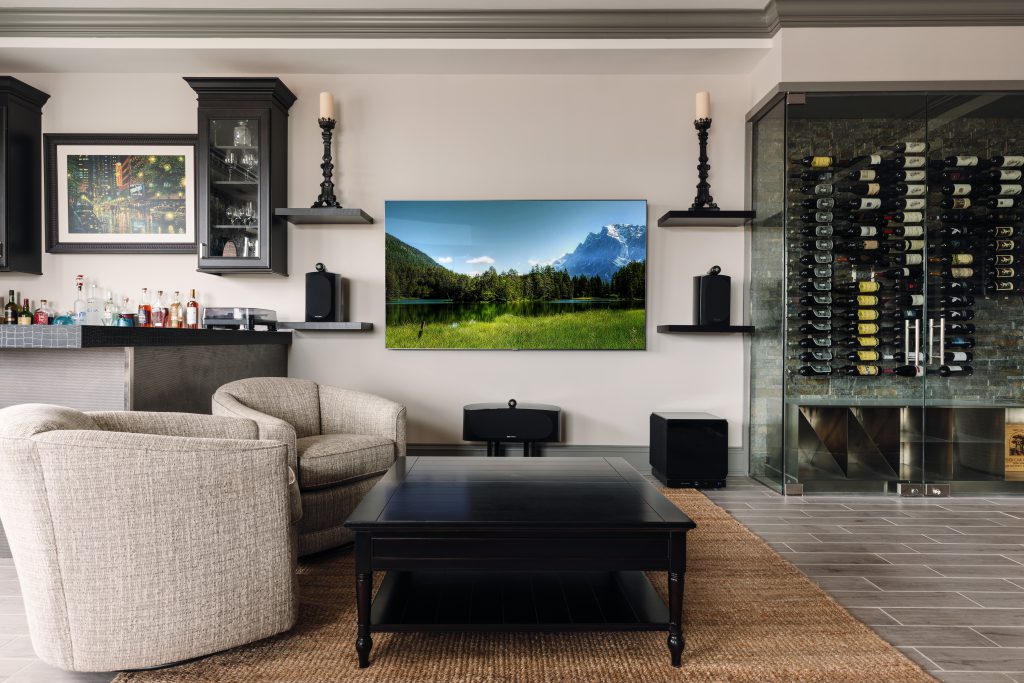 Experience the sound system that comes with incredible precision. By picking up each piece of detail with sophisticated balance, you'll feel as though you're really in the action. With an excellent selection of speakers from Bower & Wilkens and Paradigm, you have access to the finest sound systems available.

The Perfect Sound System
Get the perfect sound system with MediaTech. With access to world-class products, you have the flexibility to select the sound system that matches your lifestyle. Whether you prefer impressive home theater speakers with true surround sound or elegant wireless speakers that can be virtually hidden, you'll be able to enjoy a rich audio experience.
Superior Home Audio Systems for Kenilworth Residents
MediaTech specializes in providing home entertainment and automation solutions. With decades of experience, MediaTech has been serving the northwest suburbs of Illinois by providing high quality integrated systems for residents.
If you're interested in upgrading your home's sound system or if you want to learn more about our systems and services, contact us today. Whether you're interested in starting out with one system at a time or if you are looking for a fully integrated smart home system, MediaTech is your number one choice.
Smart Home Automation
Learn more about home automation services like home lighting and home theater systems from MediaTech, backed by our one‐year warranty, extended maintenance agreements and 24/7 emergency service. Contact us for a free consultation.
Contact Us