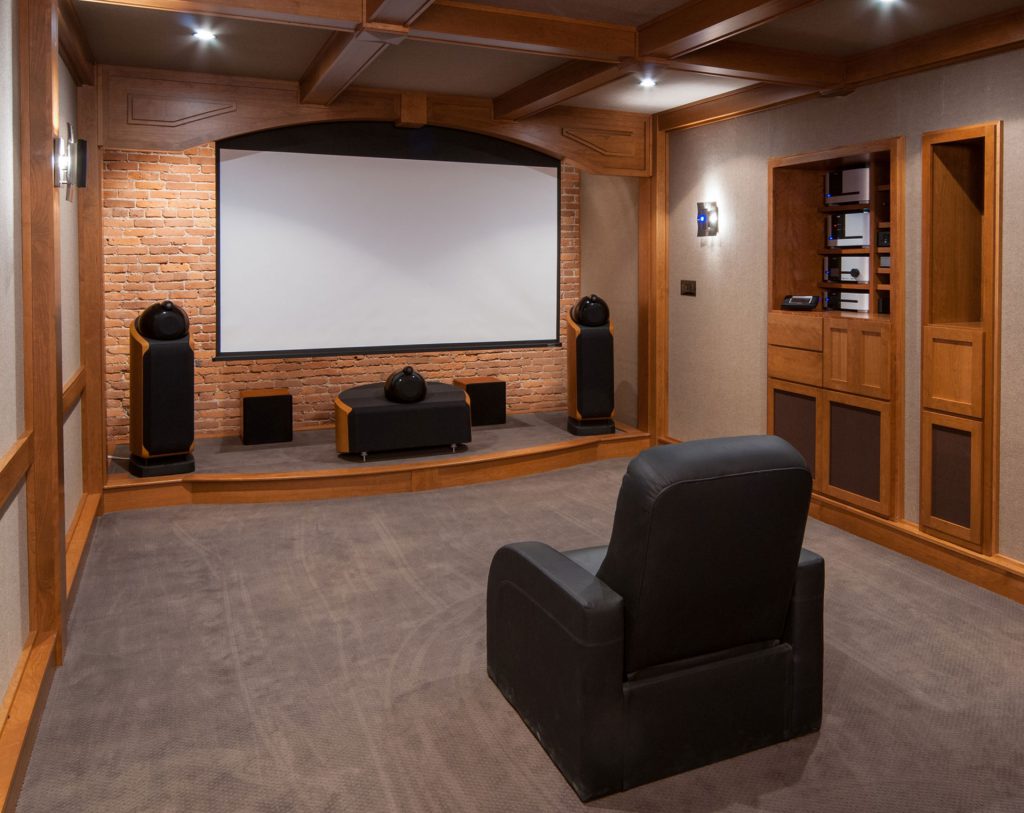 A true audiophile is not only passionate about the music they listen to, but they share the same enthusiasm for the equipment they use to listen to that music. So if you have a partner, friend, or family member who considers themselves an audiophile, we are confident that there are a few gifts in particular that would blow them away this holiday season.
We see our fair share of genuine audiophiles in our business. In a previous blog of ours, we discussed what makes an audiophile. Their love for high-quality sound reproduction requires equally high-quality equipment. If you're looking to impress and want to encourage their passion, we have some ideas for the perfect gifts for the audiophile in your life.
Consider Gifting the Audiophile in Your Life with a High-End Audio Room
An audio room, or listening room, is every audiophile's dream. The ideal room is free from distractions and ambient noise and provides a soft, relaxing environment. The best audio equipment combined with an acoustically treated room should reproduce the most accurate production of sound. With a professional installation, the listener will be transported to the music scene – able to close their eyes and discern where the musician was positioned on "stage". Imagine such an experience in your own home!
Of course, a high-end audio room wouldn't be exactly that without the high-end audio. Our experts are not only here to help you design and create the ultimate high-end audio room setup, but also to share the ins and outs of the best brand names for the components to fill the room with.
A New Audio Package with Sonus Faber and McIntosh Audio
The right audio components will allow the audiophile to really hear the music, pulling out near flawless sounds that were previously indiscernible. A few of our latest favorites include Sonus faber speakers and McIntosh audio gear.
Sonus faber has been breaking ground with their handcrafted products since its inception in 1983. Using natural materials such as wood and leather, their products recreate the power of live music performances while also providing aesthetic appeal.
Sonus faber offers a variety of speaker collections to fit the needs of any audiophile. One of our personal favorites, the Sonetto collection, presents options meeting an array of music and home audio demands – at the same time, looking really good doing it.
McIntosh has been delivering premier home audio experiences since it was founded in 1949. Their high-performance products have been used for notable moments in history from former president Lyndon Johnson's inauguration speech to fueling the sound at Woodstock.
From their high-quality turntables to their integrated amplifiers, McIntosh creates the quintessential audio gear needed to round out a flawless audio setup.
MediaTech Offers Customized, High-End Audio Solutions
We offer both Sonus faber speakers and McIntosh audio gear at MediaTech Living and can incorporate them into a high-end customized home audio system.
Whether it's composing a complete high-end audio room or bolstering an existing one with the latest equipment from top brands like Sonus faber or McIntosh, you can be sure that your audiophile loved one will find true enjoyment out of receiving such an immersive experience as a gift.
Give us a call today to discuss your vision for the perfect high-end audio room for the audiophile in your life. You can also reach us online, here.