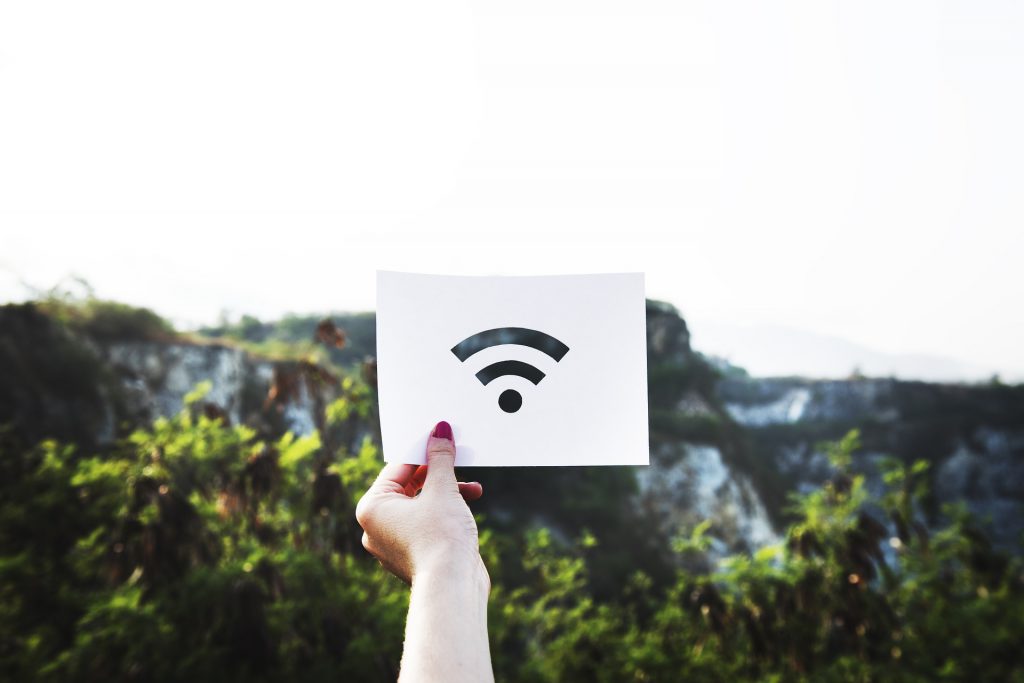 If you're looking to improve your Wi-Fi signal, you're not the only one. The world is flooded with devices utilizing Wi-Fi signals, which has caused a massive dip in quality and capability. You may have noticed that your devices run a bit slower on the internet or images and search inquiries take longer to load. And the more people in your home using the Wi-Fi, the slower it gets.
In order to understand the value of the solution, it's important to understand how Wi-Fi truly works.
How Wi-Fi Works
Wi-Fi uses a shared medium, with multiple devices trying to access the signal at the same time, similar to a large group of people trying to get into an elevator all at once. Rather than a wire carrying internet to one device, Wi-Fi channels share internet to all devices at once. With more people using Wi-Fi signal than ever before, it's causing performance issues all around.
Traditional Wi-Fi flood transmission points in all directions, creating interference and making your Wi-Fi compete for signal. It's important to be able to focus your Wi-Fi signal exactly where and when you need it, rather than having it compete by putting out signal everywhere, all the time.
The Ruckus BeamFlex Will Laser-Focus Your Wi-Fi Signal
Ruckus BeamFlex is the only adaptive Wi-Fi antenna technology that focuses and controls Wi-Fi signals. This has shown to improve Wi-Fi performance dramatically. By imbedding several antennas into the access point, the device is able to disperse signal based on location and tilt of your BeamFlex.
The benefits include:
Decreased interference
Increased signal strength
Larger coverage areas
Faster data rates
More devices connecting at the same time
Wi-Fi Technology Unlike Any Other
The Ruckus BeamFlex automatically switches channels in real-time in order to provide you the best signal and channel available. The antennas within the device have self-forming network topology, meaning they will connect from one access point to another, finding the best way to establish signal to your devices while also forming a path around the interference. The BeamFlex also has self-healing capabilities, allowing your network to self-heal and increase signal accordingly if an access point goes down.
Enjoy Professional Setup and Installation of Your Ruckus BeamFlex with MediaTech
At MediaTech, we have over 75 years of combined experience in integrated home systems. Our technicians can install a Ruckus BeamFlex for you and set it up to perform exactly how you want it to. You'll also enjoy 4 years of Access Network Support directly from Ruckus that features unparalleled, real-time diagnostic analyzation. And our team at MediaTech offers after-hours service and support for when you need it.
Interested in learning more about how you can improve your Wi-Fi signal? Give us a call today at 630-444-0011 or contact us on our website here.