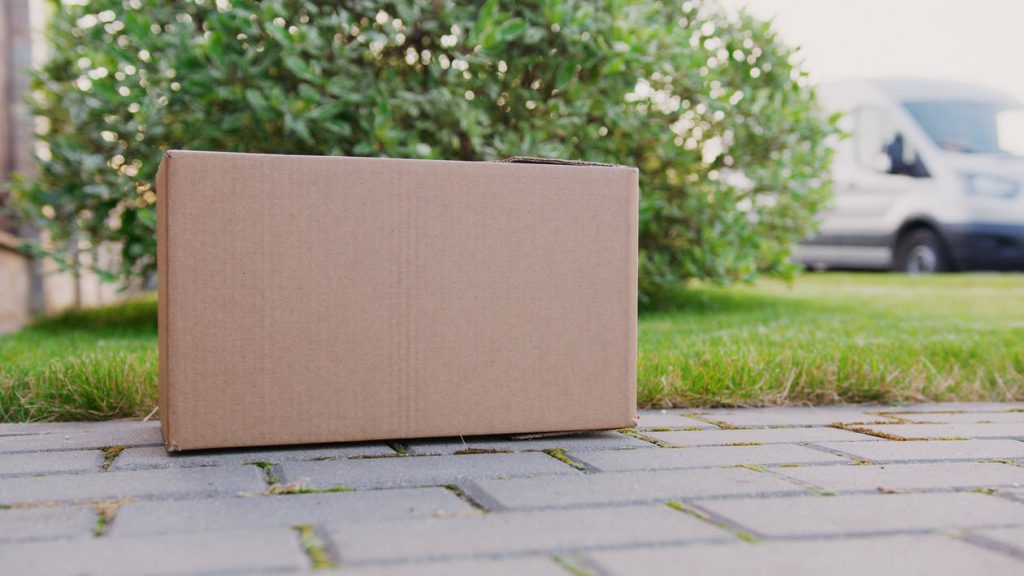 Now, more than ever before, people are ordering online and having packages, food, and cleaning supplies delivered to their front door. This has been particularly appealing to individuals who want to mitigate the risk of spreading COVID-19 by staying out of common spaces as much as possible. However, online ordering comes with a separate set of issues: sometimes packages are delivered to the wrong address, other times delivery personnel are unable to deliver certain packages due to locked entryways or gates, and unfortunately, some people fall victim to package theft. This is where home surveillance systems can provide peace of mind knowing your packages are secured.
Monitor and Control Who Has Access To Your Property
"Sorry we missed you!" Many of us have received that dreaded note on our doors, even when we have been home to receive a package. Whether the delivery personnel was unable to obtain a required signature, or if they were unable to deliver a package due to a locked gate, it can be an enormous inconvenience when you relied on a package to arrive by a certain date.
To avoid this headache, consider upgrading your home's surveillance with specially-designed systems that allow you to verify the identity of delivery personnel and enable access to a locked area to leave your packages safe, behind closed doors. You could also consider integrating your CCTV and home surveillance with a Control4 Automation System which allows you to view your home security cameras on any device while you are at home or out of town.
Integrating Smart Home Features with Home Surveillance
As shoppers gear up for the holiday season, the typical post service burdens are compounded by more Americans utilizing online ordering to prepare for a second wave of COVID-19 (and potential quarantines). Package delivery is an enormous industry in the U.S. and only continues to grow, which means that there are ample opportunities for "porch pirates" (the term for individuals who steal your packages) to snag a delivery from your front door. Some statistics claim that more than 1.7 million packages are stolen or go missing every day. So how long before you might be the next victim?
Thankfully, there are ways for you to mitigate this from happening. This is especially critical as people continue to rely on receiving life-saving medication, pet care products, and cleaning supplies through the mail. You can minimize the risk of package theft by simulating the appearance of an occupied home, which includes motion sensor or timed lighting, automated opening or closing of blinds, and smart locks. Simulating an occupied home would discourage porch pirates from approaching your front door in the first place.
Reliable Surveillance Systems
We have all experienced packages delivered to the wrong address at one time or another – unfortunately, this can be a significant inconvenience if you are waiting on a time-sensitive or expensive purchases.
MediaTech helps protect your interests at times when your packages are delivered to the wrong address. Our hardware installations are performed by qualified experts who can ensure that your home surveillance equipment is installed correctly the first time around. Additionally, our hardware and systems are reliable and come with a one-year warranty. In instances where you need to prove that a package was not delivered to your home, you can rely on your systems to deliver consistent, uninterrupted services.
Streamlining Security and Home Automation
Take preventative action with home security features before you become the victim of package theft or suffer the consequences of misplaced or delayed packages. With MediaTech's professional installation, you can also streamline your home security even further by integrating it with your home automation system. Incorporating your home surveillance with smart home technologies, you can rest easy knowing that your home is guarded and safe.
Because each home is unique, we encourage you to schedule a free consultation with us to see how we can integrate and customize your home surveillance to meet your needs for protecting your home and the people most important to you. Click here to contact us today!