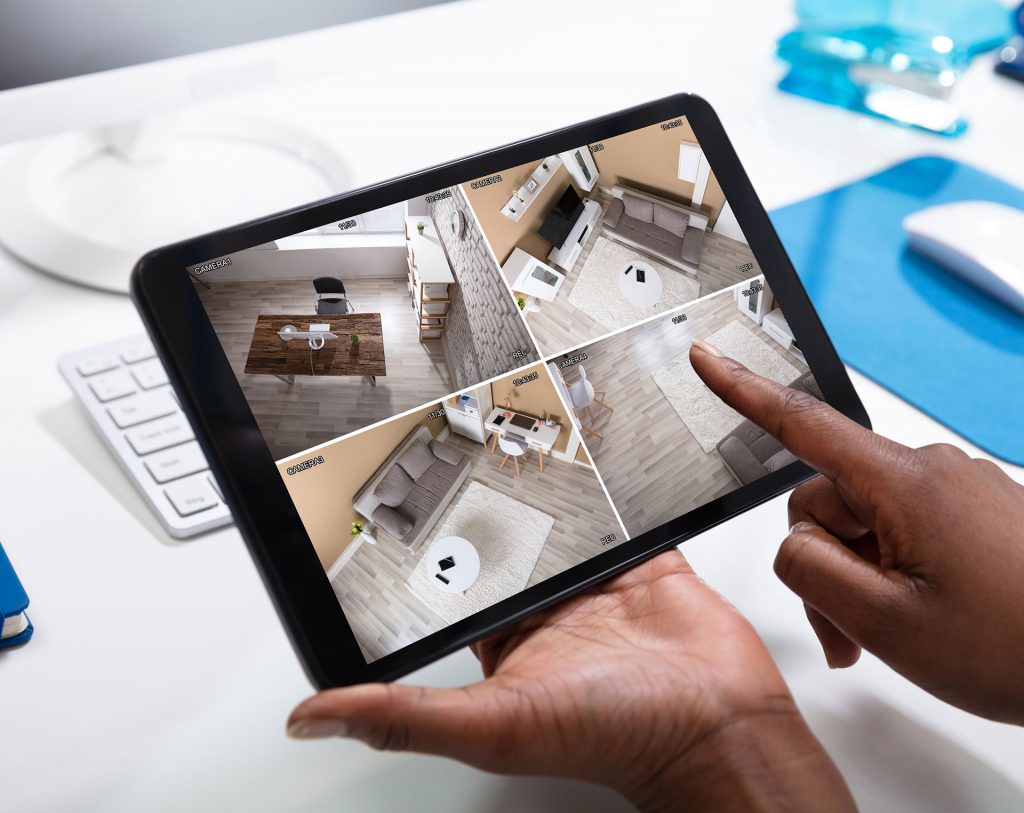 Home surveillance systems are a dime a dozen these days. Countless products are available online and in stores, all of them claiming to be the best, the simplest, the safest, and the cheapest.
With so many options available, can any one of them stand apart?
We believe so. Here's why.
Professional Home Surveillance Systems vs. Off-The-Shelf
Smart home equipment is far from being created equal. Whether you decide to go with a professional installer or the do-it-yourself route, you will likely find security cameras as a selling feature of any home security or surveillance package. But that is usually where the comparison stops.
While many companies can easily make promises that their products are "the best", at MediaTech, we prove it with our time-tested hardware and systems, one-year warranty, and 24/7 professional emergency service.
Reliability
It goes without saying that if a surveillance system isn't reliable, it's useless. It only takes one disrupted moment for an incident to occur or go unnoticed. MediaTech only works with the best product providers in the industry so that you can feel confident that we are providing you with the highest quality and most reliable experience available.
And our reliability doesn't stop with our products. Our installation services are performed by qualified experts. This ensures that the installation is done right the first time. When dealing with do-it-yourself installations, there is always risk involved that the system may not be installed properly. Your security is not the place to skimp on service.
Communication
At MediaTech, we know the value of communication. Our clients are never left in the dark on how to operate their systems. We work closely with you, from designing and installing your system, to teaching everyone in the house how to use it. We also ensure that your system is always working at optimal performance, with ongoing support and upgrades after installation.
Not only do we provide seamless communication between ourselves and our clients, but also between your system and a network. It's important to have trained professionals to ensure your home devices successfully communicate over a network. Without this kind of specialty knowledge, you may easily be left with a lot of downtime in your home surveillance system, allowing for dangerous security breaches.
Integration
One of the biggest highlights of a professional home surveillance system from MediaTech is our ability to integrate your home security with other home automation systems. Integration provides a more well-rounded and secure approach to home security. It also means simpler and worry-free home management for our clients.
The possibilities with integration are vast. We can create integrated systems that include security, CCTV, lighting and climate control, whole house audio/video, access control, water features, and more. And while it sounds complex, all of our home automation systems are designed to be easy to use for our clients, typically controlled by the push of a button!
Proactive vs. Reactive Home Surveillance
A lot of home surveillance systems are designed to be reactive. This means that they wait until an incident is already occurring to react. It could be that you get an alert that your alarm was triggered because someone broke into your back door or shattered a window with a sensor on it. Or with a less complex system, you may even stand idly by while watching someone steal a package right off your front porch. You saw it happen, but were you able to prevent it?
These are situations where an incident or crime has already occurred. While it would be impossible to guarantee your home will never be the victim of an incident or crime, a MediaTech Home Surveillance System is designed with a proactive approach, working to create systems that help deter incidents before they can even happen.
One way we do this is by creating the simulation of occupancy, so that would-be intruders believe someone is home, preventing them from approaching in the first place. We can also design a system that allows you to verify the identity of a delivery person to give them access to a locked area to leave your packages safe and secure rather than out in the open.
Approaching your home security from a proactive stance means lessening the potential for an incident to escalate. And when it comes to your home, you can never be too safe.
Learn How MediaTech Home Surveillance Systems Can Help Protect Your Unique Needs
Each home is unique, and each homeowner has their own goals for protecting their home. Don't rely on a one-size-fits-all solution for home security.
Schedule a free consultation with MediaTech to see how our home surveillance systems can be customized to fit your needs.