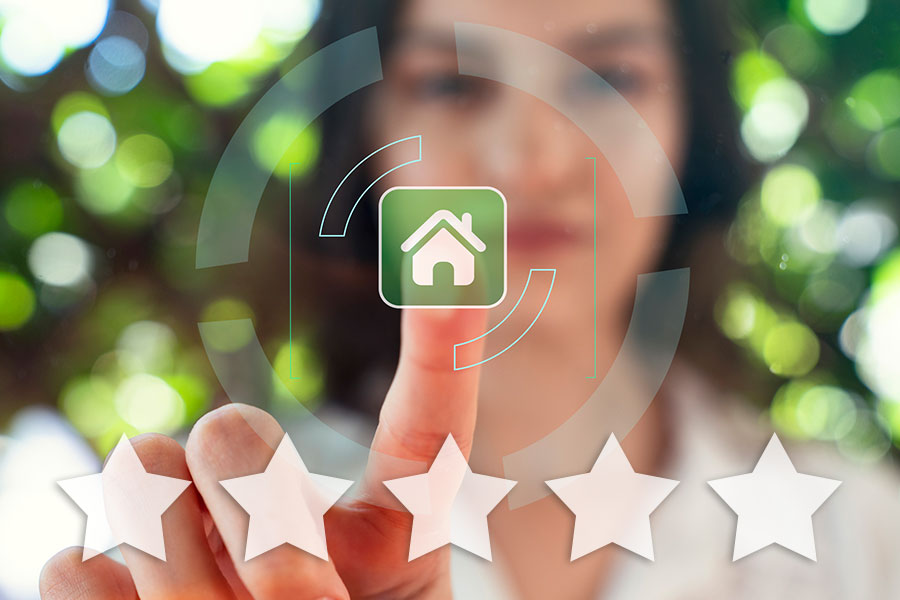 As with anything that is automated, home automation systems are designed to make your life easier. And not just easier, but more enjoyable too. Imagine waking up to the morning sun when your automated shades roll up and your favorite playlist is pumping in the background to help you jumpstart your day. Or imagine locking and securing your entire home at night by simply pushing a button – whether you are there or not. Really, the possibilities when it comes to automating your home are nearly endless.
But with such a technologically advanced lifestyle, some level of maintenance is required from time to time. And when you are depending on your home automation systems to power your everyday activities, rapid troubleshooting, response time, and support are a must when needed.
3 Reasons You Need the Best Customer Support for Your Home Automation Systems
Customer support is one thing that is often overlooked when searching for a home automation system or provider. It can be easy to forget that there are humans behind the hi-tech gadgets until the time comes when support is needed.
Without quality support, the resulting downtime in your home automation system can cost you precious resources and be outright frustrating, especially if you rely on this system for working from home. If you're unsure about the benefits that quality customer support can bring to your home automation system, here are 3 reasons why it's necessary:
Life Doesn't Wait
When it comes to home automation, fixes need to be speedy. If your automated door locks aren't working, you can't just wait until the next day to get them fixed. That's why you need customer support that's available 24 hours a day, 7 days a week.
At MediaTech, we offer multiple options, including after-hours support with on-call technicians that can diagnose and troubleshoot your issues remotely when possible. Having a rapid resolution response in place means the difference between stagnation and progress. And when your life is waiting, we know which one you would prefer.
Trusted Expertise
MediaTech offers home automation systems that are simple for our clients to operate – but that doesn't necessarily mean simple to troubleshoot should an issue arise. Professional equipment typically requires professional installation and maintenance. A quick Google search is unlikely to provide the solution you need.
That's why it's imperative that you have trusted experts to deliver unmatched customer support. Only someone trained and experienced in servicing your home automation system should do so. In many instances, our technicians are able to restore system functionality via remote access, saving time and eliminating the need for an onsite visit.
MediaTech's qualified technicians average over 15 years of experience and undergo continuous training to make sure that they can deliver nothing short of the best service to each and every customer.
Cost-Savings
The right customer support will actually deliver cost-savings to its end-user. Maintaining a home automation system does come with its share of expenses, but a quality company will make sure that excellent customer support comes standard with added support being delivered at a reasonable rate.
What you should look for are member discounts and complimentary add-ons or services as part of a customer support offering. These value-added benefits are just another way for a company to show its customers their appreciation for using their services.
MediaTech's New Support Club Membership Offers Unrivaled Customer Support
This month, we rolled out a new offering in our customer support – our Support Club Membership.
With our Support Club Membership, members pay an annual subscription for access to top-of-the-line service and support discounts. You get access to the highest quality of customer care and support from the comfort of your home for the price of one flat yearly fee. Features of this membership include:
Free access to after-hours support hotline for designated urgent support
Free remote support during normal business hours
Many system issues can be diagnosed and resolved through a remote connection to your system. Examples include:

Remotely connecting to network systems, Control4 systems, Savant systems etc. for the purpose of diagnosing and potentially solving issues whenever possible without a site visit
Making programming changes to network, automation, and lighting control systems whenever possible without a site visit

No more service call fees for scheduled service visits at your home (Hourly labor rates still apply)
Discounted after hours service call fee
Stress Less when You Experience the MediaTech Difference in Quality Customer Support
The best part of having high-quality customer support for your home automation systems means you never have to worry about mishandled or unresolved issues. When you have access to great support at any time, you can rest easy knowing you're just a phone call away from a solution. Get expert advice from the people who know what they're doing. It's the smartest thing a smarthome owner can do.
Learn more about our industry leading customer support and our new Support Club Membership. We're known for going above and beyond in customer service.
Contact MediaTech today to learn more.