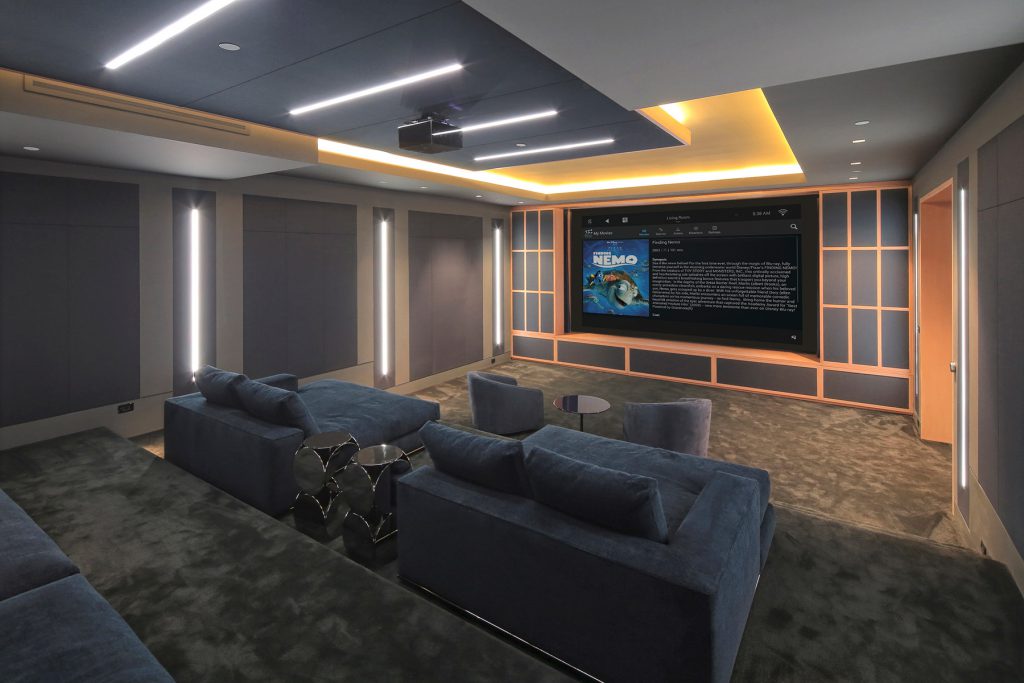 Have you ever wanted an amazing piece of technology, but thought you could get great quality and support at a cheaper price? MediaTech client, Mike, dreamed of an impressive media room in his basement. He wanted additional audio zones that would be compatible with multiple video sources, as well as having his existing system function with the new media space.
Mike reached out to MediaTech about his media room project and was sent a detailed proposal which reflected all the necessary work in order to accomplish his vision. After some deliberation, Mike felt the cost was more than he had anticipated and decided to look for a less expensive company to complete his media room.
Mike found a competitor who agreed to make his dreams come true at a much lower price, and was thrilled. Going back to MediaTech to compare, MediaTech told him that they could not beat that low price AND also create a reliable system that would meet the expectations he had so Mike decided to go with the competitor becuase of the lower price.
A Low-Priced Media Room That Kept Adding Up
As the competitor worked on the project, Mike started to notice that the competitor's price kept going up. The competitor informed Mike that they needed more money and equipment in order to match the scope of the project. Mike came to realize that there were many items included in MediaTech's proposal that the competitor left out. So as it turned out, the price difference did not have as big of a gap as Mike had thought.
Not only did the price increase take him by surprise, but Mike also realized that his project wasn't turning out as he had anticipated. Rather than creating one system for the media room, which was ideal, the competitor ended up creating two systems that must be switched back and forth whenever the system was in use in different parts of the house. The final problem was when the entire system failed during the Mike's super bowl party. The competitor was unavailable during this time and refused to return his calls.
"It's the age old saying, 'You get what you paid for'. Sometimes you go after a cheaper cost, then you realize with that comes a company that is not responsive, not easy to communicate with, and any new changes come at an added cost." said Mike.  
Mike decided to have the project completed with the other company as best they could. Once it was finished, Mike still needed some issues resolve and some upgrades made so he reached out to the competitor. However, Mike had issues getting a hold of them and he felt they did not make his needs or changes a priority.
The MediaTech Difference
With much frustration, Mike reached out to MediaTech expecting them to say, "We told you so." But that was not the case. MediaTech's response was, "Let's talk about what you need and how we can help.".
"Communication was reestablished as well as the relationship," Mike said. "It says a lot about a company if they show up not only during the beginning stages, but they provide support throughout. Trust is huge in this industry. When you believe the estimate they provide and you know they will follow through and get it done, it's much more important than price."
MediaTech provides after hours support and services to customers, as well as an online form to submit system issues to experienced team members right away, ensuring you get what you want, and that things go well. If you're considering a home theater or media room for your home give MediaTech a call today at 630-444-0011.