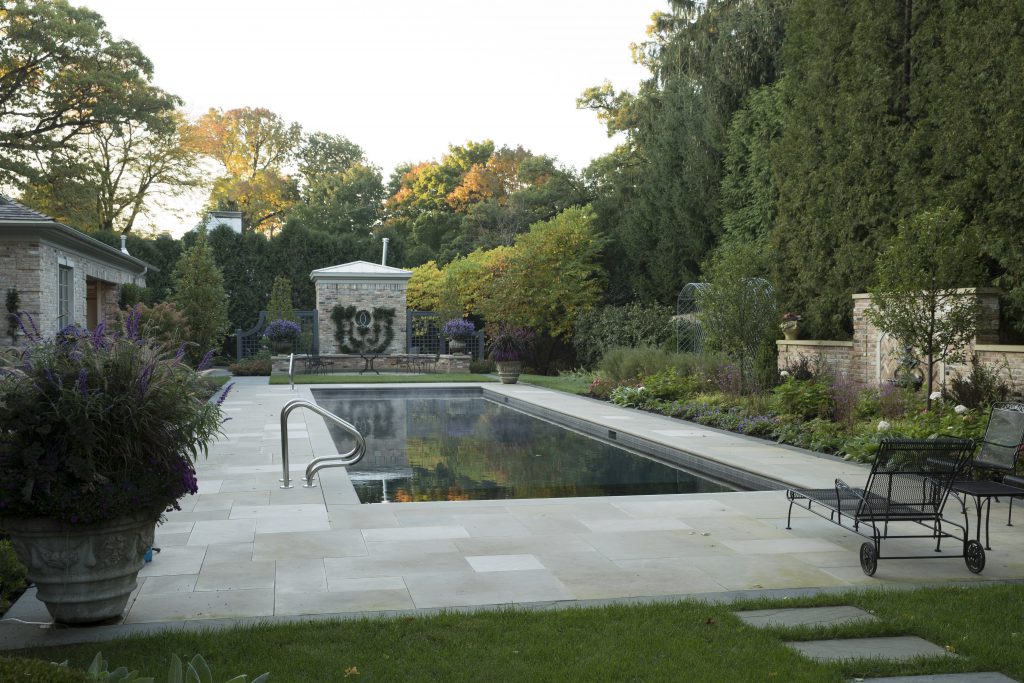 Spring is the perfect time to start thinking about outdoor audio and lighting for your home. With the temperatures on the rise, the desire to head outside and enjoy your outdoor living space will be taking over, and there's nothing quite like experiencing it all with quality sound and lighting.
Outdoor Lighting to Set the Mood
There are many perks that come with outdoor lighting, and when your lighting system is automated, your options become limitless. Set the mood for your outdoor space by designing custom lighting that plays on the key features and amenities your backyard has to offer. Include automated lighting on the front of your house as well to offer more security and emphasis on your home's architectural style.
Outdoor Audio Fit to Your Budget
At MediaTech, we offer three different levels of outdoor audio products in order to meet you where your budget lies. No two clients are the same, and as such, your outdoor audio should be customized as a reflection of your personal needs and desires. All outdoor speakers are weatherable and can handle extremes such as freezing rain and heat.
Mountable Outdoor Speakers from Bowers & Wilkins Brings Your Audio Outside
These all-weather outdoor speakers are perfect for courtyards and patios as well as outdoor rooms and under the eaves of your home. Some of their key features include:
An easy-install bracket allows the speakers to be mounted vertically or horizontally, for total flexibility of installation
Combination slender wall-bracket, clever one-plug mounting system and 220 degree rotation means music wherever you want it – indoors or out
Engineers designed this clever auxiliary bass radiator to give extra low-end punch from compact enclosures
Find out more about mountable outdoor speakers from Bowers & Wilkins.
Crystal Clear Music Permeates Your Backyard with Sonarray
Wish you could walk throughout your backyard or host an event with your guests where everyone was immersed in a perfectly even stream of high quality sound? With Sonarray speakers, that's exactly what will happen. The speakers look like small lights adorning your outdoor oasis, and the subwoofer is buried, leaving you with an incredible and immersive atmosphere without the looks of audio equipment adorning your yard. Some of the key features of the Sonarray outdoor series are:
Complete outdoor landscape system with flexibility for configurations of eight Satellite speakers and one Subwoofer up to sixteen Satellite speakers and two Subwoofers on a single amplifier
Perfectly even coverage and high quality sound in areas of 2500 sq.ft (232 sq.m) up to 5000 sq. ft (464 sq. m)
Satellite speakers designed to hide within the landscape
Find out more about the Sonarray series from Sonance.
Coastal Source's 3-Way Bollards Brings Top Quality Sound to Your Outdoor Paradise
Designed to deliver premium sound in any weather environment, Coastal Source's 3-Way Bollards offer the highest performance, efficiency and sound quality to your outdoor space. These Bollards feature three different speakers internally to allow more articulation of frequencies, creating a sound experience unlike any other. Some of the key features of this series include:
A 3-Way in or above ground bi-amplified full range speaker with an 8" subwoofer
The large enclosure size allows for the 3-Way Bollards to be completely full-range speakers
Built to be part of a complete patented Plug+Play system or can be easily integrated into existing home automation systems
Includes a comprehensive warranty from the transformer to the very last fixture
Find out more about Coastal Source's 3-Way Bollards.
Want to Know Which Outdoor Audio is Right for Your Home? Consider a Free Demo from MediaTech!
We offer free demos of any of our outdoor audio and have a portable demo system to make the process simple for you. Contact us today for more information!
At MediaTech, we work with the best product providers in the industry to offer you the highest quality experience imaginable. All of our automation services come with 24/7 emergency service, extended maintenance agreements, and a one-year warranty. Contact us for a free consultation.