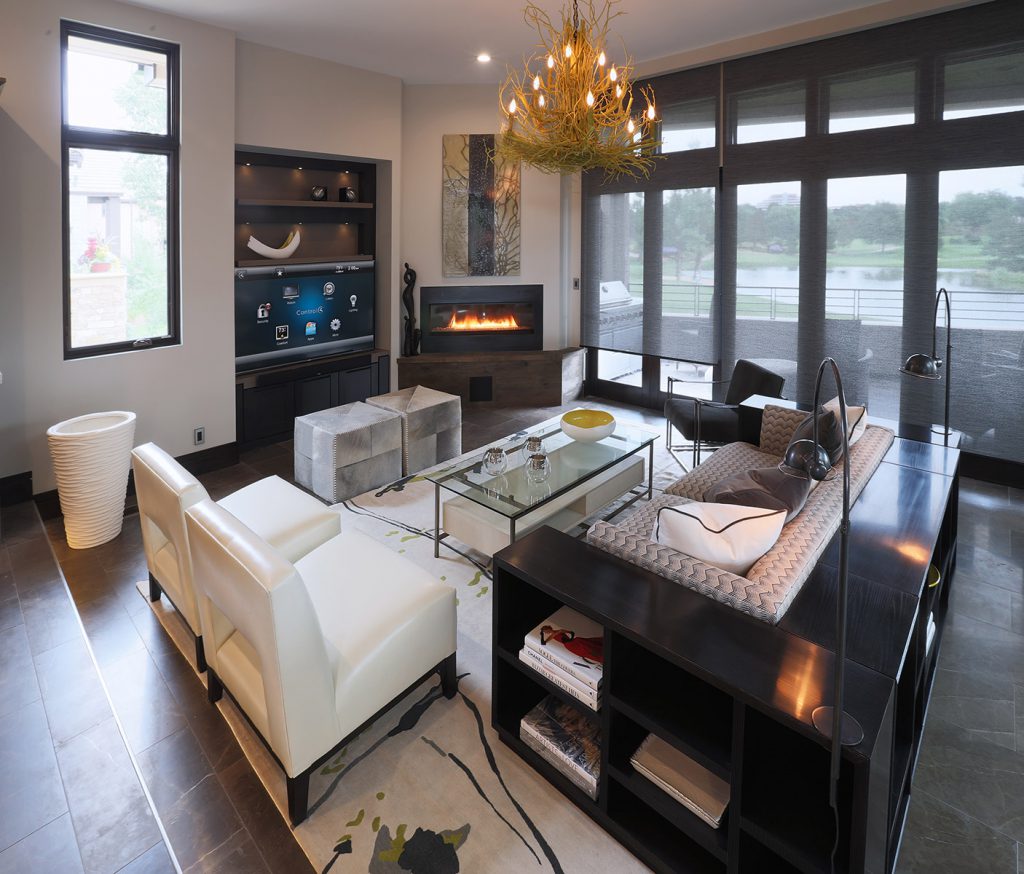 Automated window shades offer beauty and value to your home at the click of a button. But motorized shades aren't just about protecting your privacy at night or when you're out of town. They have a multitude of benefits. Here are the top 3:
1. Ease of Use
Automated window shades allow you to control your window treatments with a touch. Whether it's through a remote control or an app on your smartphone or tablet, you're able to control your blinds at a moment's notice. You can gain even more control when you sync your automated window shades with a smart home automation system, allowing you to program different times of the day where you'd like them to be open or closed.
2. Energy Cost Savings
Window coverings are proven to reduce solar gain and prevent heat loss in homes. When you have automated window shades connected to your smart home automation system, your Lutron motorized blinds actually have the ability to determine the temperature and amount of sunlight in the room. This helps your smart home system know when to trigger your blinds to open or close based on how it can best reduce the HVAC usage. By utilizing this incredible feature, you have the ability to save hundreds on energy costs for your home.
3. Automated Window Shades are Safe and Convenient
Lutron motorized window treatments are wonderfully smooth, quiet, and effortless as they raise and lower. They're perfect for protecting your home from the sun's harmful rays. These rays can have damaging effects on furniture, valuable artwork, and wood flooring. Gain the privacy and convenience you deserve by installing automated window shades in your home.
At MediaTech, we work with the best product providers in the industry to offer you the highest quality experience imaginable. All of our automated window treatment services come with extended maintenance agreements, a one-year warranty, and the option for 24/7 emergency service. Contact us today for a free consultation.