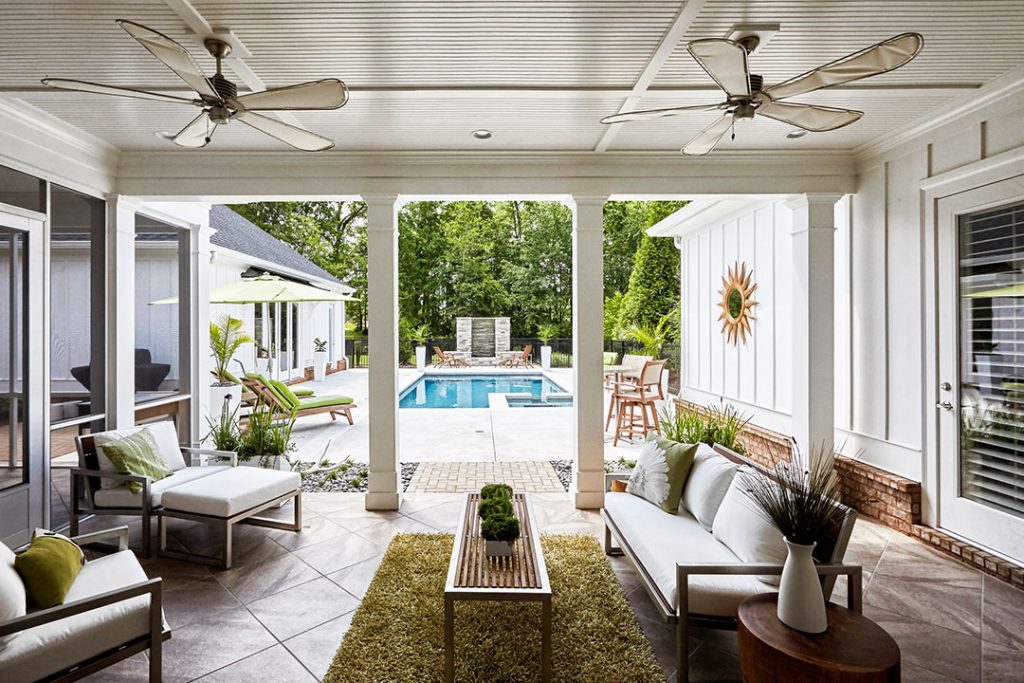 The backyard, patio, deck, garden and pool area are all spaces that can be enhanced with improved lighting, audio capabilities and other home automation additions. But there are as many things to get wrong as right when going through the process of installing them. If you want to turn your landscape into something truly remarkable, take a look at some of the factors you'll need to consider first – and a few pitfalls you'll want to avoid.
Landscape Technology Do's
1 Install Satellite Speakers Throughout Your Outdoor Space
If your home has ample outdoor space, consider using subwoofers that can be concealed and dispersed throughout your landscape so music can be enjoyed evenly, from anywhere. Higher end models can be adjusted to provide the quality and level of sound that serve each individual's needs. 
2 Use Highly Rated, Weather-Resistant Audio & Video Equipment
When it comes to outdoor electronics such as audio and video equipment, it pays to choose top-of-the-line products. You want something that provides high-quality, evenness of sound throughout your space. Naturally, all of your outdoor equipment should be designed and tested to withstand the Midwestern elements in any season.
3 Find The Right Waterproof Lighting for Your Outdoor Needs
One of the most important aspects of outdoor technology is the lighting. Start by deciding how you want to segment your landscape and the quality of illumination each livable space will require. For example, many homeowners turn to brightly colored LED lights to create different moods in each area.
4 Integrate Indoor and Outdoor Control Systems
Don't forget to integrate a partial- or whole-home control system that combines all of your outdoor smart systems. Take an inventory of what you already have indoors, add on what you may need this summer, and consolidate systems as much as possible for ease of use.
5 Prepare Your Smart Home Installation Questions in Advance
As a rule of thumb, ask questions to find out what installation will look like for even a seemingly basic system. For example, you might discover your smart home package requires having centrally located wireless access points. A home automation consultant can work with you to figure out what specific steps will be needed to get your system integrated the way you want it, with the controls and devices of your choice.
Better yet, getting your questions answered upfront will help you avoid some common outdoor installation pitfalls, as well.
Landscape Technology Don'ts
1 Skip the Planning Process
Planning is every bit as important for your outdoor automation needs as it is for your indoor ones. As with any work on a home, whether you're remodeling a single room or handling something much bigger, it's a lot easier to ask questions and get it right the first time than to fix your mistakes after the fact.
Taking the time to consider possible lifestyle changes will also help you find a flexible system that can be adjusted as the family's needs grow.
2 Skimp on Spending and Install Inadequate Speakers or Other Low Quality Products
Upgrading to the latest smart home technology is easier said than done. Investing in high-quality lighting and electronics will ensure that what you have won't break down the first time it rains. Consult with a home automation specialist who can help you design a seamless system that both meets your budget and will work wherever you need it.
3 Overlook Your Home's Network Capabilities
Don't simply assume that your existing network will work outside just as well as it does indoors, especially as new features and functions are added on to it. When adding new technology designed for the outdoors, some form of testing may be necessary to assess the strength and reach of each system. Just like inside, you don't want your family or guests dealing with dropped connections once they venture away from the structure of your home.
Get Help From a Midwestern Smart Home Expert for Your Next Landscaping Project!
To set up the most elegant and compatible systems for your space, speak with a professional home automation service provider about the various solutions that are available to you. An informed expert can walk you through the most appropriate options when choosing any new devices or equipment – and help you sidestep the aforementioned pitfalls, as well. 
Are you ready to upgrade your landscape with the best smart home technologies on the market? At MediaTech, our specialists can answer all of your questions so you get the best solutions for your space. Call us at 630.444.0011 to get started!