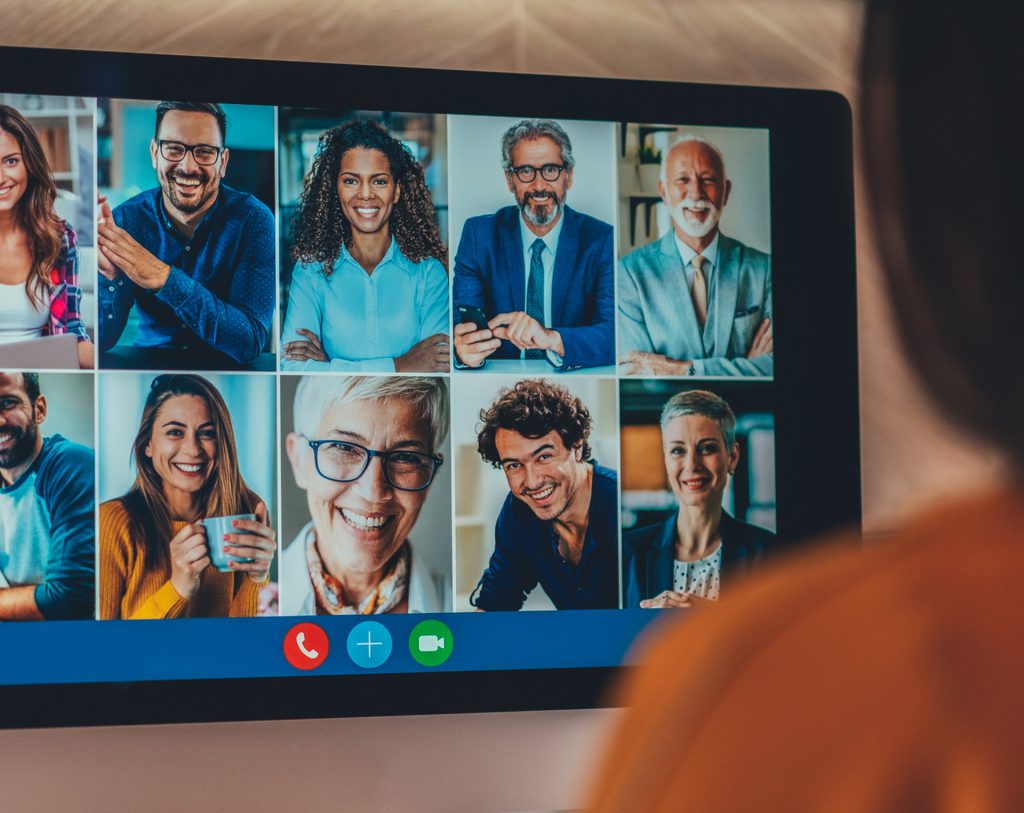 During the lightening-fast move to a remote home office that most of us experienced earlier this year, we were able to make do with temporary audio and video solutions (and a lot of leeway due to a collective understanding).
Now months later, however, the workforce has continued to push on with many people still left working from a home office. As there seems to be no clear timeframe to returning to the office in site, it's time to consider more permanent solutions to improving your remote home office.
The Poly Studio X30 video bar from Poly is an incredibly impressive piece of equipment that can take your remote home office from pieced-together to professional in no time. At MediaTech, we were excited to learn more about this solution, particularly as more and more of our clients are finding themselves in permanent remote working situations. Read on to discover how the Poly Studio X30 video bar could fit your home office needs.
What is the Poly Studio X30 Video Bar?
The Poly Studio X30 is an all-in-one video bar that transforms any screen into a video conferencing system. It comes fully loaded with a camera, speakers, microphone, and built-in cloud video services – everything you need to turn your home office into the ultimate conference room experience. It also features a sleek, lightweight design that can be mounted above or below your display, keeping the clutter off of your workspace.
Turning Your Remote Home Office into a Professional Workspace with the Poly Studio X30 Video Bar
This device is remarkably easy to setup and use, and unlike many video bars on the market, this one functions without the need for a computer. Within minutes, you will be connected and ready for the executive-level collaboration that you've likely been missing since working from home.
Leading the Way in Video Collaboration
The Poly Studio X30 video bar comes with built-in cloud service platform support, so you can run your meeting from your favorite video collaboration software (i.e. Zoom, Microsoft Teams, GoTo, etc.) without the need for a computer or additional tools.
Boardroom-Quality Features
Despite its small size, this video bar really delivers on the heavy-hitting professional features you would want in a video conferencing solution, including the following:
Noise blocking technology so that you only hear what you want to hear
Production-quality camera framing and tracking with spectacular clarity
Beam-forming microphone array with crisp, clear voice pickup
Room-filling audio
Wireless and Wired Content Sharing
With built-in wireless content sharing, anyone, including guests, can easily share their content from any personal device. Wired options are available as well for increased flexibility. This feature really ties together the true collaborative ability of the Poly Studio X30 video bar.
What Type of Remote Home Office Worker Is This Device Ideal For?
This device would work great for anyone who needs video conferencing capabilities. Where it would likely be most useful, however, would be for those who find themselves in meetings for the majority of their workday, typically executive level positions. The high-quality features, fast connectivity, and ease-of-use are the next best thing to the in-person meetings that are possibly becoming a thing of the past.
Innovative advancements like the Poly Studio X30 video bar are helping to make the transition to a remote workforce achievable. And that is exactly what we need right now to ensure that our jobs, teams, and businesses can continue on successfully and engaged, wherever that may be happening from.
You can learn more about the Poly Studio X30 video bar by visiting Poly's site, here. If you are looking for more expert advice on improving your home office, contact MediaTech to see what custom solutions we can offer you.
You might also be interested in: Three Reasons Your Business Needs Excellent Home Network and WiFi.