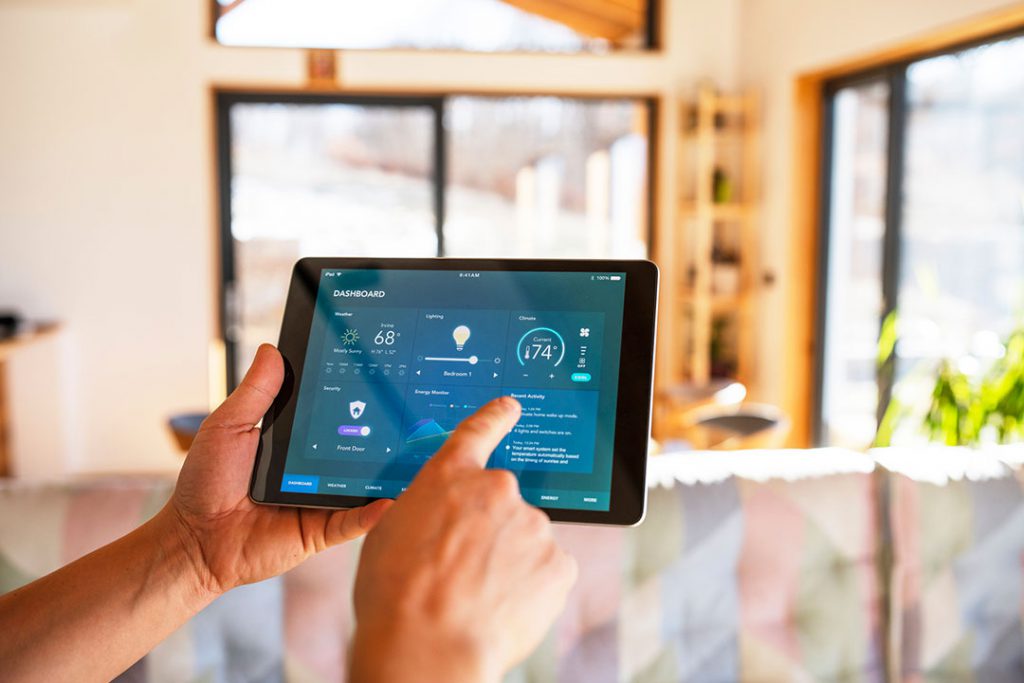 Upgrading to the latest smart home technology is often easier said than done. People love the convenience of smarter products and devices, but things aren't always smooth sailing when it comes to installing intelligent systems that will function as promised.
Part of the problem is that consumers underestimate the power of consulting with a home automation specialist who can help them design a seamless system that will work in their space. As a result, they end up feeling uneasy about their new devices or struggling to choose the right appliances and features for their needs. As options continue to grow, it will become even more important to educate yourself before committing your dollars so you end up with a setup that you really want.
Better yet, getting your questions answered upfront will help you avoid some of these common pitfalls:
Inadequate WiFi, Internet or Network Setup
Sometimes it's simply not clear which elements of your network are inadequate for the job, and what changes will be needed to keep up with future additions to your smart systems. The solution often requires more than just moving your gadgets closer to your router. Before your next smart home project, find out whether your network is sufficiently robust and equipped to meet your growing needs. Examples of details you'll want to address are:
Making sure there won't be any dropped connections
Verifying the WiFi is within the proper signal range
Adding network capabilities to handle new devices and features
Incompatible Patchwork of Control Systems
One of the most common smart home issues is an incompatibility of systems that were added independently of one another. The result is a patchwork of equipment, protocols, and wireless networks that becomes difficult to manage. As you investigate, find out what kind of partial- or whole-home control system will address this issue. That way you can determine whether your home has the capacity to meet your family's ongoing needs.
Drained Batteries
Anyone who has struggled to deactivate a beeping smoke/CO2 detector knows the frustration of an unfamiliar system. From motion sensors to thermostats, many smart home devices either rely on battery power or have backup batteries built into them. But it can be confusing when that battery isn't usually necessary for the system to function – particularly with so many smart appliances in a single home. One benefit of working with a home automation expert is that they will suggest the most user-friendly, low maintenance system for your family and walk you through how it will work in your space.
Delaying or Postponing Consultation with Home Automation Expert
It can be tempting to buy off-the-shelf products and equipment, then call in the experts when something goes wrong. But chances are you'll save money in the long run by ensuring your security, lighting, audio, and other smart elements are high quality, attractive, and can easily be managed and controlled. 
Our advice is to take the time to research even a minor addition to be sure you're aware of what installing, controlling and maintaining it will require. Before spending a dime, talk to someone about your needs, budget and what it will take to achieve your various smart home goals.
Solution: Do the Research Before Making Any Decisions
As a rule of thumb, ask questions to find out what installation and maintenance will be required from even a seemingly basic system. For instance, you may discover your smart home package requires having centrally located wireless access points for setting up a home network system. Better to know about every piece of equipment you'll need before setting it up. A home automation consultant can work with you to figure out the nuts and bolts and get your system integrated the way you want it, with the controls and devices of your choice.
Discuss Your Smart Home Needs with a Professional Service Provider 
In order to set up the most elegant and compatible systems for your space, speak with a professional home automation service provider about the best solutions on the market. An informed expert can help you consider the most appropriate features and capabilities of any devices or features – and make sure you sidestep the aforementioned pitfalls.
Are you ready to upgrade your home with the best smart home quality technologies? At MediaTech, our specialists can answer all of your questions so you get the best solutions for your space. Call us at 630.444.0011 to get started!